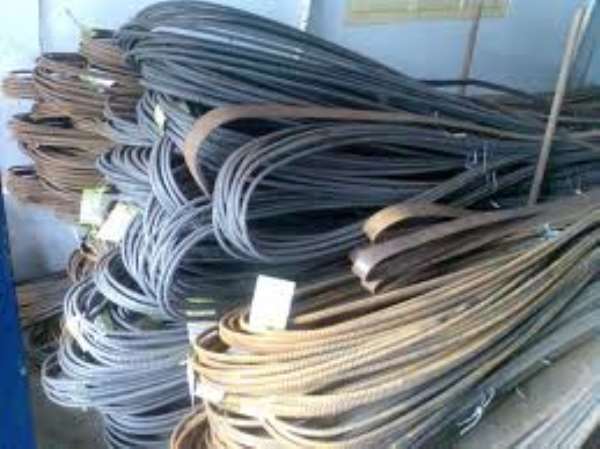 Ghana's building and construction industry is threatened by the increasing spate of manipulation of sizes of iron rods, observed Kwasi Oppong Company Limited.
The leading distributor of building materials has noted that some dealers and importers are surcharging customers with under-sized iron rods in a bid to maximize profits.
According to Chief Executive Officer, Kwasi Oppong, incidents of building collapse could partly be attributed to lack of professional supervision in purchasing construction materials, especially iron rods.
"The Standards Board has come out with the specification that half inch should be 12mm, but here is the case that if you go to the market now you see some people selling half inch and if you take a caliper to [measure] the diameter of their iron rod, you can get some of them been as low as 9mm", observed Mr. Oppong.
The practice, he said, exposes end users to the danger of using sub-standard products in their construction projects.
He told Luv Biz report some importers of the product take undue advantage of customers' ignorance to trade in undersized iron products, adding that regulatory agencies are equally liable for the practice.
"There is a law is Ghana [which stipulates that] the diameter should be quoted on the bar for the end user to know which size of iron rod he is buying…the people at the borders should see to it that the iron rods coming in are labeled and have the appropriate diameter on them. If they are not why should they allow them to bring these things? If they bring them why don't they call the attention of Standards Board?" he demanded.
Kwasi Oppong has cautioned the unsuspecting public to be wary of standards when buying iron rods by insisting on the labeled millimeter.
He demanded that "even if the iron rod itself has not been labeled, see to it that they have placed something to indicate the diameters".
Story by Kofi Adu Domfeh/Luv Fm/Ghana