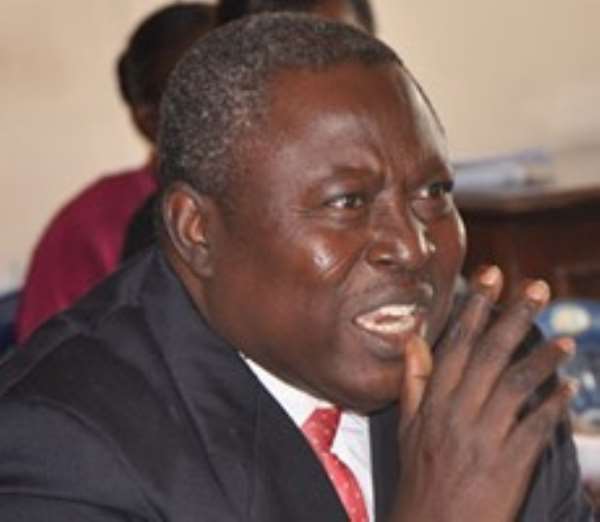 Former Attorney-General Mr. Martin Amidu has accused Samuel Okudzeto Ablakwa, Deputy Information Minister of calling him and pleading that Spanish company Isofoton SA be paid the monies that they claimed were due them.
Mr. Amidu, who was speaking on Oman FM said he declined Ablakwa's request as no final verdict on the case, which was still in court, had been passed.
The deputy minister minutes after the former AG's submissions, called into the show to respond to Mr. Martin Amidu's allegations.
He conceded that he did indeed call the then Attorney General but stated emphatically that he did not entreat him in any way to allow monies to be paid to Isofoton.
According to Ablakwa, he had received a petition from the Spanish company, expressing its grievance over the unfair manner in which the NPP government had handled their case following a breach of its contract with the Ministry of Agriculture under the former Kufuor administration.
He added that as a far as he Ablakwa was concerned he did not see anything wrong with calling a colleague over the petition he had received.
The deputy minister said he thought the best thing to do under circumstance was to call Mr Amidu who was then the AG especially since the matter in respect of which the people were petitioning did not fall within the domain of his (Ablakwa's) ministry.
Martin Amidu, who called into the show again to rebut Ablakwa's claims, said he was pleased that Mr Ablakwa admitted calling him over the Isofotn SA matter.
He submitted that it was wrong for the Deputy Information Minister to consider himself a colleague of his.
Amidu stated that, Ablakwa by calling him directly had usurped the powers of Mr. John Tia, the then Information Minister under whom Mr Ablakwa worked.
The prudent action Ablakwa should have taken according to Amidu, was to pass the petition to his superior minister and from there steps would have been taken to get the petition to the office of the AG.
"Ablakwa has overgrown his wings. Due to such actions of his, he undermined the authority of his former minister John Tia rendering him (Tia) virtually useless," added Amidu.
The government is presently in court over this controversial Isofoton $1.3 million judgment debt which Mr Ablakwa accused former Chief of Staff, Kwadwo Mpiani had caused the nation.