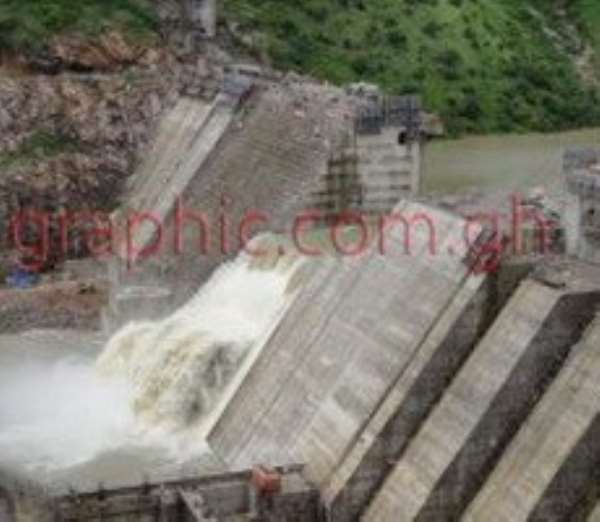 The government has released funds totaling GHC1.1 million as compensation for 580 individuals whose crops and economic trees were affected as a result of the construction of the Bui Dam.
The money is also being paid in respect of the area to be inundated by the reservoir and the area to be used for the resettlement of displaced persons.
Deputy Minister of Energy, Mr Emmanuel Armah-Kofi Buah, who announced this in Parliament Tuesday, stated that the amount was paid in addition to the construction of new dwellings as compensation for properties affected by the projects.
He was in the House to answer some questions which had been filed by some Members of Parliament (MPs).
The New Patriotic Party's(NPP's) MP for Sunyani West, Mr Ignatius Baffuor-Awuah, asked the minister when farmers whose farm produce were destroyed as a result of the construction of the Bui-Sunyani high tension line were going to receive compensation.
Mr Buah said these payments were made by the Lands Commission from April 2-6 to the affected persons. A few who were not available at the time are yet to receive their payments", he explained.
Touching on the compensation due for the destruction caused within the transmission line right-of-way, the deputy minister stated that the transmission line was constructed from Bui to Teselima, Bui-Kenyasi/Sunyani and Bui Kintampo.
He explained further that this destruction had been enumerated, evaluated and approved by the Lands Commission and amounted to GHC192,000.00.
Mr Buah said that the GHC192,000 being requested had been forwarded by his ministry to the Ministry of Energy and was been processed for payment.
He added that the compensation, in respect of lands acquired for the Bui Project under Executive Instrument, E.I 70, the identification of owners, property valuation and processing was yet to be completed by the Lands Commission after which government would have to make funds available for payment.
Answering another question posed by the NPP MP for Atwima Mponua, Mr Isaac Kwame Asiamah, Mr Buah told the House that the Beposo community formed part of on-going rural electrification project for the supply and installation of materials/equipment to some 600 selected communities under the $180 million credit facility being executed by the China International Water and Electric Corporation.
As to when Bedabuor, Kwame Dwaa, Abompe, Akwaburaso, Wansamire, Kasotie, Akomfre and Afepaye, all in the Atwima Mponua Constituency, would be hooked to the national grid, the deputy minister responded that they do not form part of any of the ministry's electrification projects.
"The communities will be considered for the connection to the National Electricity Grid in our subsequent phases when funds are available", he said.