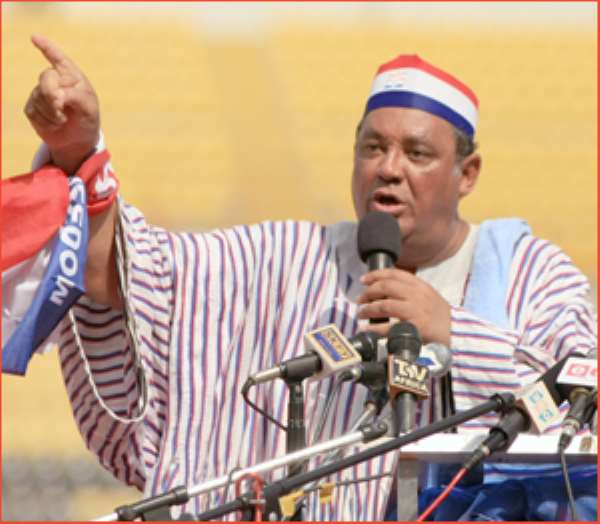 The leadership of the opposition New Patriotic Party (NPP) has lashed out at the ruling NDC accusing the party of being mischievous in putting out achievement records of President Mills.
The NDC forum for setting the records straight on Tuesday outlined what it described as major accomplishments of the Mills government in the last three years.
It said the strides made by the current administration in the area of economic infrastructure far surpasses what the NPP achieved at the end of their first four years.
But speaking to XYZ News, a member of the NPP communications team, Sahaka Salia said the NDC is being unfair to Ghanaians.
According to him, majority of what is being touted as feats of the NDC government are projects that were started by the erstwhile Kufuor administration.
"The records speak for itself, we have constructed over 1950 boreholes, two mechanized pipe system, eight gravity pipe system and 10, 285 households places of convenient. We have always been fair to the record"
But the ruling NDC insists the figures are true reflections of what the party has done for the country.
Elvis Afriyie Ankrah, Deputy Minister for Local Government and Rural Development said despite the figures being put out by the NPP administration Mills' three years achievement supersedes Kufuor's administration.
"We are saying that if you look at what they did in eight years and you look at what we have done in this three and half years…it supersedes and dwarfs the eight years" Mr. Ankrah said.