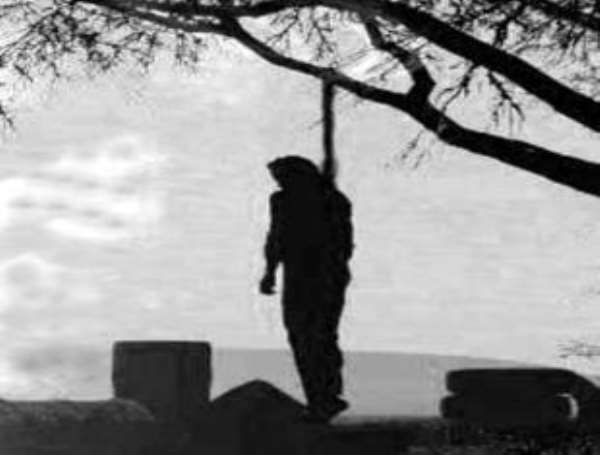 Suhum (E/R, July 10 GNA - Kofi Adjei, a 34-year- old farmer, committed suicide by hanging himself on a tree at Akorabo, near Suhum in the Eastern Region.
The deceased was said to have fathered twin babies but could not carter for the family and therefore decided to end his life.
A source close to the Suhum police told the Ghana News Agency that Adjei, who was formerly plying his driving profession in Accra stopped work and returned to Akorabo to do farming on his late father's land.
He said the deceased who had twin babies with his wife had been complaining of hardship and that on July 5 while sleeping with the wife, the deceased woke up and committed suicide.
GNA