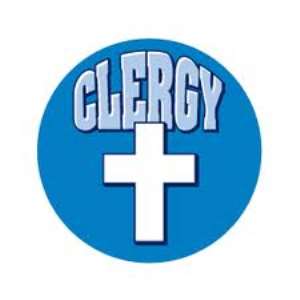 Tema, July 8, GNA - Reverend Osei Kwabena Nkrahene, Senior Pastor of the First Baptist Church at Community Five in Tema, on Sunday enjoined Ghanaians to place the development, progress and prosperity of the nation over and above their parochial interests.
Delivering the sermon at a service to launch the Youth Week of the Church, he said: "Our overwhelming interest should be the general welfare of the nation, and so let us do something that the entire nation will benefit from."
Activities for the Week, which has "If the Lord, follow Him," as its theme, begins on Monday, July 9.
Rev. Nkrahene reminded Christians that like King David, the giant killer, and the Israelites, who were very eager to keep clean sheets with the Lord, the nation would be redeemed only if collectively, Ghanaians "work with skilful hands, and integrity of hearts towards the transformation of the country."
He said, as the pillar and foundation of truth, God was looking up to the Church, and as the salt of the earth and the light of the world, Ghanaians expected Christians to live over and above reproach, by leading exemplary lives worthy of emulation.
"Let us combine hearts with integrity, and work for the common good of the nation," Rev. Nkrahene.
Advertisement
Launching the Week, Rev. Victor Brew, Associate Pastor in charge of Youth Ministry, urged the youth of the Church to use the occasion to imbibe virtues of hard work, integrity, piety, and discipline.
Rev Brew asked the youth to mould and shape their characters, "or else they would not be entrusted with the future of the nation, since that would affect the ultimate prosperity of the country.
The programme outline for the Week includes a prayer feast; revival and transformation; special mid-week service; dawn broadcast; and a crusade.
GNA