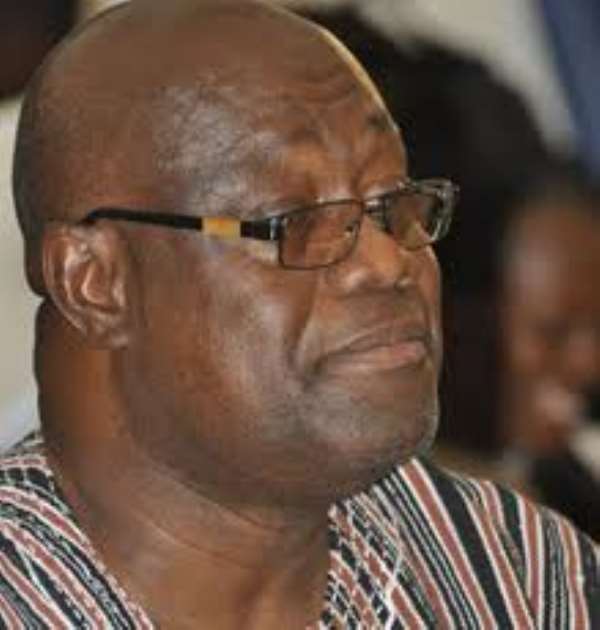 Tamale, July 8, GNA – The government would soon appoint a five-member implementation committee to facilitate the process of amending the 1992 Constitution, which had been in existence for two decades now.
Mr Fritz Baffour, Minister of Information, who announced this in Tamale in a speech read on his behalf at the weekend, said the amendment of the 1992 Constitution was in accordance with Chapter 25 of the same Constitution, which deals with amendments.
He was speaking at the opening of a two-day Northern Sector engagement with the media on the Report of the Constitution Review Commission and the Government White Paper on it.
The programme, which brought together about 100 media practitioners from the Upper East, Upper West and the Northern Regions, is one of several to be held across the country as part of sensitizing the media on the Commission's Report and the Government White Paper.
The Constitution Review Commission, in 2010 was tasked with the responsibility to elicit the views of Ghanaians on the operations of the 1992 Constitution, its strengths and weaknesses and to recommend to government for consideration a draft bill for possible amendments.
Mr Baffour said it was necessary to engage the media to ensure that both the Commission's Report and the Government's White Paper were well understood so that the media would intend educate the public on the reports.
He used the opportunity to appeal to Ghanaians to be mindful of the need for continuous peace in the country, before, during and after the December 7 General Election for the sustenance of the Constitution for a Better Ghana.
He therefore charged the media to constantly play the lead role in the maintenance of peace and security, which were the main ingredients for fostering national unity to facilitate the nation's development.
Mr Bafour said a lot was also expected from politicians and that it was necessary for the media to condemn acts by some politicians which had the tendency to derail efforts in building a better Ghana for all Ghanaians.
Professor Albert Kodzo Fiadjoe, who chaired the Constitution Review Commission, appealed to Ghanaians to rise above petty partisan squabbling and embrace the nation's attempt to ameliorate the country's governance and democratic institutions.
He said the Government had accepted about 90 per cent of the Commission's recommendations saying; "The Commission is realistic enough to acknowledge that not everyone will be in full agreement with its recommendations."
He indicated that the Government White Paper disagreed with the Commission on how to revamp and reshape the National Development Planning Commission on its functions.
Professor Fiadjoe said the Commission considered its report and recommendation as the beginning of another round of healthy, decent and respectful national conversation in a view to narrowing gaps and differences that surfaced during the discussions.
GNA