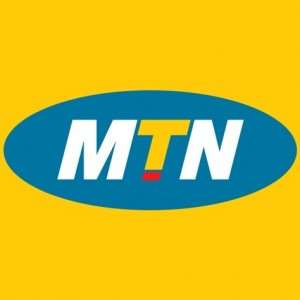 Kwame-Danso (B/A) July 5, GNA – MTN Ghana Foundation has constructed an ultra modern male and female ward for Kwame-Danso Sene District of Brong Ahafo Region.
The 30-bed capacity ward, estimated at GH¢160,000, is furnished with 30 bedside lockers and drip stands.
Inaugurating the facility on Wednesday, Mr James Bukari Bansintale, General Manager, Northern Business District of MTN, said the ward was one of the several health projects provided by the foundation as part of its corporate responsibility.
He explained that the district hospital management sought support from the foundation for the project to cater for the increasing patients.
Mr Bansintale noted that some of the hospital's patients were previously referred to Atebubu/Amantin, Krachi and Sekye West District hospitals for lack of the facility.
The foundation has two flagship projects and several other projects to its credit since its establishment in November 2007.
The projects include the refurbishment of the second floor maternity block of Korle Bu Teaching hospital and the establishment of 10 MTN Information and Communication Technology learning centres in all the regions.
In addition to this, the General Manager said, the foundation has also provided hospital equipment to Kwame Nkrumah University of Science and Technology in Kumasi, as well as health centres at Kpedze, Kotokuom and Effia Nkwanta.
In a speech read on his behalf, Dr Timothy Letsa, Regional Director of Health Services, appealed to District and Municipal Assemblies to help sponsor individuals in their areas to health training institutions.
"If this is done, the unwillingness of health staff to accept postings to the so-called deprived areas will be a thing of the past, "he stressed.
Advertisement
Dr Letsa noted the implementation of the National Health Insurance Scheme had increased hospital attendance and admissions, which had put great pressure on health facilities.
He appealed to other corporate bodies and non-governmental organisations to support the provision of quality healthcare delivery.
Mr Francis Maani-Anu, the hospital's Administrator, said though the hospital was confronted with a number of problems it had been able to reduce still-births by 31.6 per cent, as well as 60 per cent increase in in-patient care.
He said Out Patient Department cases had also increased by 60.2 per cent but the hospital was confronted with inadequate number of staff, lack of essential services such as dental, catering and mortuary services.
Mr Maani-Anu expressed gratitude to MTN for the kind gesture and gave the assurance that the facility would be put to good use for the benefit of the people.
Nana Yaw Owusu, President of the Dwan Traditional Council, who presided, emphasised that the importance of the ward in health care delivery could not be under-estimated and advised the hospital's authorities to ensure that the facility was well maintained.
GNA