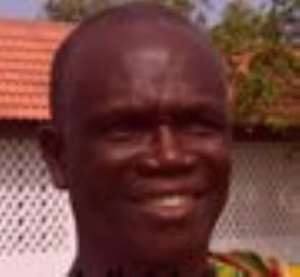 Winneba (C/R) July 4, GNA-The Effutu Municipal Chief Executive, Nii Ephraim, has appealed to Senior Citizens to impart their rich expertise to the youth to help them become productive.
Nii Ephraim made the appeal at a reception the Assembly organized for Senior Citizens in the area to commemorate Republic Day.
Five of them were honored for their outstanding contribution towards the growth of the area and were given a full piece of wax print each.
Nii Ephraim said the youth needed guidance and encouragement from the senior citizens to become useful citizen.
Nii Ephraim, on behalf of the government and the Municipal Assembly thanked all Senior Citizens for their meritorious contribution to the country. Very Rev. Eldad Bonney, Presiding Member of Effutu Assembly, suggested the formation of Senior Citizen Clubs in the area to ensure sharing of their experiences with the people especially the youth.
The reception was attended by chiefs, Heads of Department, Religious leaders, Civil Societies.
A spokesman for senior citizens who are mostly pensioners appealed to the government to ensure that all pensioners benefit from the Single Spine Salary Structure.
GNA