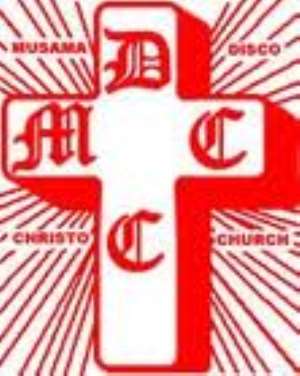 Accra, June 28, GNA - Members of the Musama Disco Christo Church (MDCC) have embarked on a peace walk calling for the restoration of peace in the church's leadership crises that had lingered on for over 10 years.
The members numbering over 600 including those from Nigeria and Cote d'Ivoire embarked on the peace walk on Thursday from the Obra Spot at the Kwame Nkrumah Circle through the streets of Accra before finally converging at the Arts Centre.
Reverend Robert Kofi Ashong, Accra District Pastor for MDCC, who led the members, said the continuous litigation at the law courts over who was eligible to lead the church was a threat to national peace.
Rev Ashong said attempts by leaders which included the Akatitibi II queen mother of the church, Odeneho Gyapong Ababio, Former President of the National House of Chiefs, representatives of the General Council for Pentecostal Churches among others to settle wrangling, had proven futile.
Mr M.A Nuhu, Chief Director of the Ministry of Chieftaincy and Culture, who received the petition on behalf of the sector Minister, Mr Alexander Asum-Ahensah, assured members of the Ministry's intervention.
He called on leaders and members to devise measures to resolve factions in the church stressing on the need for peace as the country prepare for the December Presidential and Parliamentary elections.
GNA