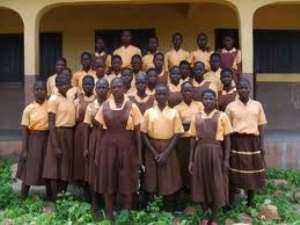 Bolgatanga (UE), June 28, GNA - Mr Paul Apanga, Upper East Regional Director of Education, has called for special interventions to enroll and retain girls in schools in the Region.
The areas that needed more attention included the Bawku Municipal, Kassena Nankana West and East Districts, he said.
He said retention of girls in schools was diminishing in those districts, especially at the Junior High School level, which called for more measures to retain them.
Mr Apanga said the Region was working hard to attain the national average of Gender Parity Index (GPI).
The Director made this known on Thursday when he delivered a report on the status of education in the Region as part of stock taking with the Regional Council in Bolgatanga.
Giving a breakdown of the GPI of the Region, he said, the regional average was 0.9 per cent for kindergarten (KG), Primary level 0.7 per cent and 0.3 per cent for the Junior High School (JHS).
Enrollment for primary level in the Region was good, which stood at 217,350 out of which 112,397 were boys and 104,954 were girls. The KG retained a total of 71,018 children, comprising 35,823 boys and 35,195 girls.
He said the JHS level recorded 66,420 students comprising 33,945 boys and 32,475 girls with an encouraging performance at the lower level, especially in primary three and four.
He said performance for the Senior High School in 2011 was good as compared with the JHS but plans were in place by the Ministry of Education and the Ghana Education Service to to do more to improve on both levels.
Mr Apanga said government interventions through the capitation grant, free school uniforms, exercise books and the feeding programme had direct impact on enrolment, retention, performance and gender parity.
He said the Region had received 477 diploma holding teachers, and 207 graduate teachers, who would be posted throughout the 23 public schools, and technical institutes.
He was particularly grateful to the Bawku West District Assembly for sponsoring 73 teacher trainees, saying the other districts fell below this and called for more support from the district assemblies to help train and attract teachers to the various districts since.
GNA