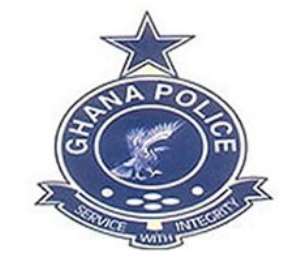 The people of Dapaah Junction in the Kadjebi District in the Volta Region are mourning the death of a resident who was shot by a policeman stationed at the Pampamwie Police Station.
Mr Anani was allegedly shot in the head when he was cutting a tree with a chainsaw in the bush, about 100 metres from the main Kadjebi-Nkwanta road last Monday.
According to a source (name withheld), the policeman who was stationed at the Ahamansu Junction police barrier had gone with another policeman for lunch at a chop bar at Dapaah Junction, about 10 kilometres away, when they were attracted by the noise of the chainsaw machine.
The source said the policeman allegedly accosted the chainsaw operator who referred them to his master but in the course of negotiations, the trigger of the gun went off, killing the chainsaw operator.
It said the policemen, for fear of their lives, ran away and left behind the gun which was picked by a resident and taken to the police station at Kadjebi but the police rather detained the young man who took the rifle to the police station.
Meanwhile the body of the deceased has been deposited at the morgue of St. Mary Theresa Hospital at Dodi-Papase. He is survived by a wife and three children.
When contacted, a police source at the Hohoe Divisional Command confirmed the incident and said investigations were ongoing to determine the circumstances leading to the incident.