EC organises capacity building workshop for political parties in Upper East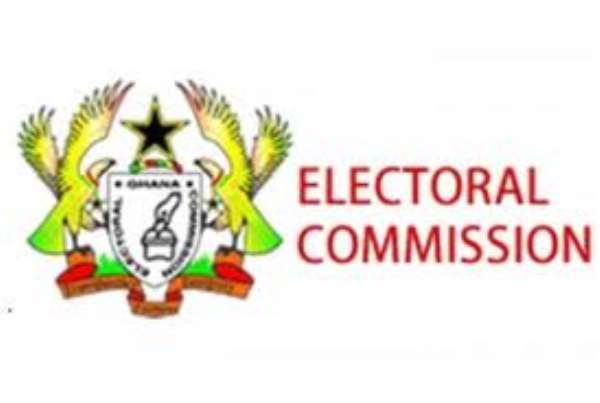 Bolgatanga , June 26, GNA - The Electoral Commission (EC) has organised a one day capacity building workshop for representatives of Political Parties in the Upper East Region with a call on them to avoid of conflicts so as to ensure a peaceful election.
The Deputy Chairman of the EC in charge of Finance and Administration, Mr Amadu Sulley, said political parties play very important roles when it comes to elections and that the EC would ensure that a very good rapport was built between them, the Political Parties and the Media.
He said the workshop under the theme: "Inbuilt Integrity of the Electoral Process" was part of the mechanisms the Commission was using to ensure that free and fair election is conducted.
Mr Sulley announced that the Commission was also planning to invite all representatives of political parties to school them on how the Information Technology Centre of the operation room of the EC works and help disabuse the minds of some political parties who allege that the votes are being manipulated.
He said the EC would also embark on an intensive education on voters saying it would be mandatory on the part of the electorates to provide documents such as birth certificates, passports, National Identification cards and some cases guarantors in addition to their voters' identification cards before voting.
He said "this is to ensure that the impending election is conducted in a free and fair manner devoid of violence and conflict".
The Regional Director of EC, Mr Bruce Ayisi, commended the political parties and the Media in the Region for the cooperation and support the Commission had enjoyed over the years and entreated them to continue with the support.
He said "without losing focus on the core mandate of the EC, the Upper East Regional Directorate has adopted a conflict management approach as a critical component of electoral administration".
The participants of the workshop were taken through topics such as, Inbuilt Integrity of Ghana's Electoral Process, EC-Political Party Collaboration, the role and importance of Polling Agents, Towards Peaceful 2012 Election –Perspective of Political Parties among others.
The training programme is sponsored by Department for International Development.
GNA