Court spells out mandate of NLA and Gaming Commssion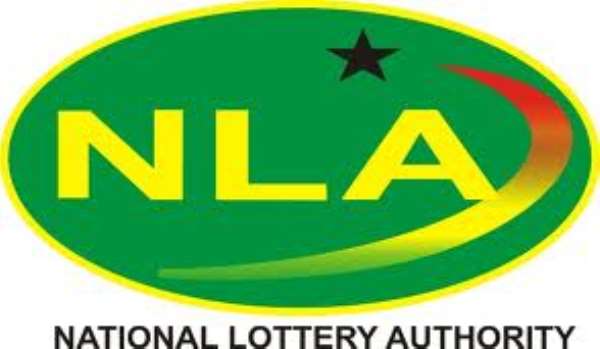 Accra, June 26, GNA - The Gaming Commission or its officials have been restrained from further issuing any purported permits or licences that allow private enterprises to set up schemes for alleged participation in draws for prizes.
In addition, the Commission has been restrained from imposing and collecting purported levies and charges from promotional budget or prize funds, sponsoring or conducting or supervising any draws.
Addressing a press conference in Accra on Tuesday, Mr Kojo Andah, Director General of National Lottery Authority (NLA) noted that the orders came after the authority had filed for an application for review at the Fast Track High Court.
The court further ordered directors of the Gaming Commission (GC) to take a careful look at the Parliamentary records to ascertain the reason why the NLA and GC were set up.
Mr Andah said the court awarded cost of GH¢ 20,000 against the GC and further quashed permits issued by the Commission to Fidelity Bank Limited, Maxmart Limited and Electroland Ghana Limited.
NLA and GC had had legal fist over who has the mandate to issue licences or permits to especially telecommunication companies and other companies who hide under marketing promotions to operate lottery.
Following the fist, the NLA commenced action against the GC on March 30, this year, seeking orders of the court to quash permits or licences issued by the Commission to Electroland, Fidelity Bank and Maxmart Limited.
The NLA prayed the court to prevent GC from sponsoring, conducting or supervising any draws purported to be promotion or game of chance.
Mr Andah said the court ruled that it was the NLA that had the sole mandate to operate lottery for which it had the capacity to sue or seek orders restraining the operation of other forms of alleged lottery by persons prohibited from doing so.
The Director General of NLA said the court noted that GC had stretched their boundaries and were abusing "That mandate by purporting to grant permit for the operation of alleged games of chance which actually were lottery schemes".
"The alleged games of chance permitted by the Gaming Commission were not game of chance, but lotteries, and that by the provision of the Gaming Act 721, the Gaming Commission do not by stretch of interpretation have the mandate to permit the operations of games of chance of the nature operated by Electroland Ghana Limited, Fidelity Bank Limited and Maxmart Limited."
Mr Kojo Graham, Solicitor for NLA and a Board Member noted that the move taken by the NLA was not to stifle innovation.
He said NLA was ready to partner institutions who venture into various draws to secure revenue for government.
GNA