NAME: ROBBING UNILAG TO PAY ABIOLA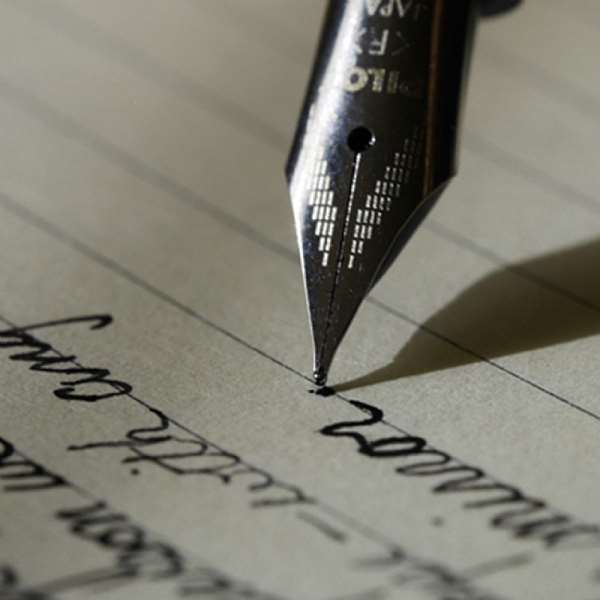 Names sell. Right now, our focus should be on doers, not just honors. Politicians honor one another for nothing and the calibers of their recipients have been discredited and diluted, anyway. Indeed, most Nigerians or old UNILAG students hardly know how their own get national honors but when you play a fast game on them, they feel insulted. It's not a coincidence that many students do not know Herbert McCauley National Legacy.
Ebele is not different from other leaders that looked at alternative to June-12-resistance after consultation with Abiola's ethnic advisers. Nobody doubted Abiola won election in most of the states in Nigeria but was denied his mandate. Ebele reduced that obligation to local champion at the University of Lagos. The slight is most of UNILAG's or the West did not see him as so deserving. The protests pointed to Abuja where he earned his due.
When has Federal or State universities become the eighth day naming ceremonies for your children? The irony is that the same money stolen from many of these children are used to start their own private institutions. You can fund your own universities with your own money, name it after yourselves or the name of your children's godfathers like Babangida, Babalola or Igbinedion. Don't reduced UNILAG to one of those as UNI-Abiola.
By the way, please leave universities of Ibadan, Nigeria Nsukka, Ife and Lagos alone. They use local names to honor their own, foreign names to make money. Unlike we had from the old secondary schools days; Kings College, Christ the King etc. named for us. The reasons for naming today's private schools foreign names are both economic and "prestigious" as they wished they had attended but had no class or brain to get in.
So why pick on established universities as the place to install the legacy of your political friends nationally and political opponents locally? In most cases, they created primary, secondary or glorified higher college mainly for profit and named it after some foreign or well-known institution or saint outside Nigeria like American, Al Hikmah, Covenant, Babcock, Veritas, Caritas, Wellspring etc. to attract anything-wannabe but African.
There is this mania in Nigeria about universities that are left unfunded while the same politicians run overseas to donate money to rich universities in their names. The craving for some lofty achievement by those that have no potentials, but see the image of great men in the mirror baffles many of us. Same way, they killed local-made for import labels.
They would then go on recruiting spree in Europe, America and Saudi Arabia looking for retired teachers, homeless people and vagabonds. Get them good shower/bath, buy them summer suits and ties for outward bound planes to Nigeria. Mind you, there are many African qualified professors and primary school teachers looking for jobs, under- or employed, but they will never touch those. Didn't some Nigerian professors sue Atiku for pay disparity with foreign recruits in his American University - of Atiku at Yola?
Almost every institution in Nigeria has been incapacitated. Our children study and live in debilitated environment. Private glorified schools, churches and mosques are the fastest growing foreign named businesses; not private technical vocational schools, agricultural factories and local innovations. Nigerians struggling to innovate are frustrated out.
Well, another complicated basis of name exploitation boils down to inferiority complex of both their clients at home and sure profit for proprietors. The clients for the primary schools in Nigeria prefer white teachers with European and American sounding accents. Words will spread that a new American school has just opened. Before you know it proprietors will be making money like selling olele (hotcakes) to the rich.
If the demand is there, there is a market for smart entrepreneur to fill. The worst we can blame them for is bringing in unqualified teachers into the Country for our children to learn American English or Queens English. Once that need is fulfilled, they can throw in local math and science teachers paying them starving wages. Africans will not speak and write English like Americans that made up their own slangs. Africans love our idioms.
Boy, African English sweet o, I nor go lie. If you don't like it, can't enjoy it, go to China!
Before naming University of Lagos after Abiola, Liberty Stadium was named after a man that is dearly loved by Yoruba, Awolowo. Even before Ebele, University of Ife was named after him by Babangida as some Awo's ardent supporters protested. Ebele, flattery and tokenism will not earn you any star no matter what obsequious Yoruba advisers tell you.
Look at a name like Ife. This is a name that is respected and known worldwide over the ages. Just with a stroke of the pen, Babangida used one stone to kill two birds by robbing Ife to pay Awolowo. This display of ignorance, by thinking that he could not go wrong with a name like Awolowo has been repeated by Ebele. Who in his right thinking mind would argue for a better name in the history of the world than Ife?
Why blame Ebele for following the same trend? OBJ as the President in Abuja was more concerned about his legacy as the first Yoruba, Nigerian and African that ever live(d). Father of Nigerian political party, Herbert McCauley that deserved more, never got such honor though he was a national leader of the NCNC that mentored Ikoli, Azikiwe, Awolowo, etc. during Nation's emancipation. So if some Nigerians think Abuja finally recognized Yoruba national election winner, it has to be in Abuja not confined to West.
If the children and grandchildren of Herbert McCauley were efulefu like today's politicians, they would be calling and visiting most leaders asking for handouts. Though they neither sought riches nor fame by rite of passage, their father and grandfather remains one of the greatest Africans scholars know. Nobody was harder than the Igbo on one of Azikiwe's sons when some people were calling for Government to help.
Ebele's choice of University of Lagos for Abiola is even worse than University of Ife for Awo since Abiola has no standing that can be compared to Awo's in any Yoruba land.