S. Africa's most famous Bushman leader to get state funeral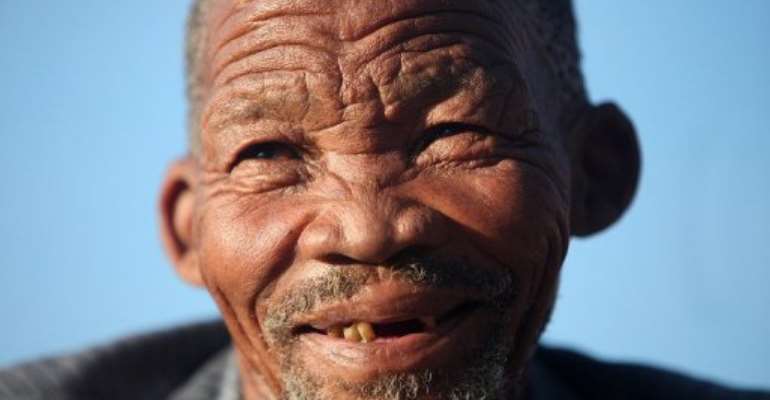 PRETORIA (AFP) - South Africa will honour its most celebrated Khoisan leader who battled internationally for his group's rights with a state funeral in the Kalahari desert, authorities said on Tuesday.
National and provincial flags will fly at halfmast on Saturday for the burial of Dawid Kruiper, 71, who championed the cause of this indigenous minority at the United Nations in Geneva in 1994.
Kruiper, who died on June 13, will be buried in the town of Witdraai in the Northern Cape, close to the Kgalagadi Transfrontier Park, which straddles the borders of South Africa, Namibia and Botswana.
"The late Dawid Kruiper will be reunited with his late wife in the dunes of the Kalahari," the South African government said in a statement.
Kruiper was a leader of 5,000 Khoisan, also called the Bushmen, the first known inhabitants of Southern Africa.
"The Bushmen live close to nature. Even if they live in villages, they feel in their heart they're still in the bush, but because of government, they have to adapt to a new way of living," Kruiper told AFP in 2010.
"My biggest fear is that tradition will disappear, only a bit will stay with modern way," he said in Afrikaans, a "white" South African language.
After forcing them off their land, South Africa's government returned 60,000 hectares (148,000 acres) to the Khoisan people in 1999, five years after the end of the white-minority apartheid regime.