Rugby Association to distribute over a 1000 balls to schools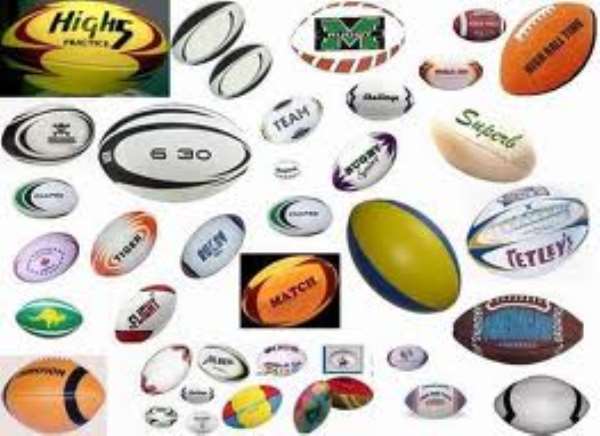 Accra , Jun 26, GNA -The Ghana Rugby Association (GRA) will over the next 12 months distribute over a thousand balls to selected schools across the ten Regions of the country.
The program, designed to target school children, which is an initiative of the GRA has received a big boast from the SG-SSB Bank that has injected 5,000 GH cedis into the project which is the first outreach to be embarked on by the Association.
Gifty Annan-Myers, President of the Association launching the 'catch them young' program, which begins the initiative, said her outfit was determined to develop the sport across the entire country and tagged the project as a major start to achieving that dream.
Schools such as the Kanda Cluster of Schools in Accra are expected to benefit from the scheme, which will draw participation from interested schools to receive rugby balls plus expertise from trained technical men and women to be provided by the GRA.
In the next 12 months, the GRA is hoping to begin the drive from other schools through communities which can kick-start area leagues that will metamorphose into regional leagues and eventually feed to the national dream agenda.
Gilbert Hie, Managing Director of SG-SSB said by supporting rugby, his outfit is helping the game reach its full potential locally in line with the Bank's core values for professionalism, team spirit and innovation.
He said the Bank, which has supported rugby in Ghana since 2005 in programs like the league and the provision of training for trainers will continue to partner the GRA to develop the sport.
Several technical men to be provided by the Association are expected to team up with teachers to drive the Association's initiative to promote rugby at the grassroots through the schools in the ten regions within the country and to make it become a reality.
GNA