Accra's "Lavender Hill" to go by July-Mayor declares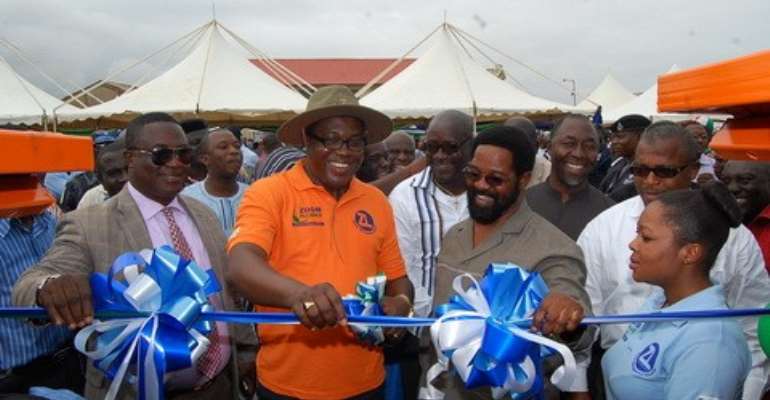 The "lavender hill" at James Town in Accra will no longer exist by end of July this year.
The strong stench that emanates from the waste site compelled the residents to name it "Lavender Hill" due to the volume of waste materials that are dumped there.
According to Mayor of Accra Dr. Alfred Okoe Vanderpuiye, preparations are almost complete for the place to be cleared.
Dr. Okoe Vanderpuiye announced on Tuesday at the launch of Zoomlion Alliance that, equipment have already been procured and are being tested for the exercise to begin.
The Zoomlion Alliance is the collaboration between Zoomlion Ghana Limited and waste management operators where Zoomlion will assist Environmental and Sanitation Service Providers with the necessary equipment to enable them collect waste regularly.
About a hundred trucks and other equipment will be distributed to the environmental and sanitation service providers as part of the partnership.
The Mayor said two digesters have arrived while six more are on their way to pave way for the exercise.
He further announced that Accra which was described four years ago as the dirtiest city in the world has been ranked as one of the five finest cities in the world.
This he said is the result of good environmental policies introduced by the government.
The Minister of Local Government and Rural Development Samuel Ofosu Ampofo said government for the past five years has made policies to address waste challenges faced by the country.
Mr. Ofosu Ampofo said government will continue to pursue more of such policies to ensure the country is clean.
President of the environmental and sanitation service providers association Nana Ama Adobea described the move as welcoming relief, since their major challenge has been the lack of technical and financial support, which usually made it difficult for them to deliver quality service.


Story by Ghana/Myjoyonline.com/Jerry Tsatro Mordy