Trial of Kadhafi sons, aides to open April 14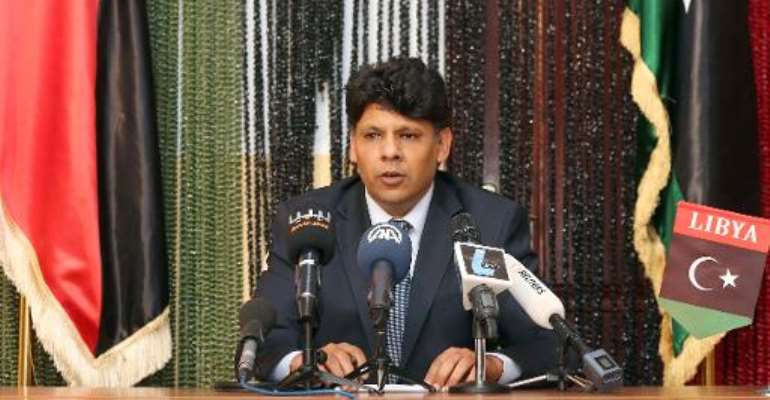 Tripoli (AFP) - The trial of two sons and dozens of top aides of toppled Libyan dictator Moamer Kadhafi is to open on April 14, a prosecution official said in a surprise announcement Monday.
Seif al-Islam Kadhafi, Saadi Kadhafi and former spy chief Abdullah Senussi are among more than 30 officials from the ousted regime who are to stand trial on charges ranging from murder to embezzlement.
Former premiers Al-Baghdadi al-Mahmudi and Bouzid Dorda are also among those going on trial from April 14, Seddik al-Sour, spokesman for the state prosecutor's office, told a news conference.
Charges against Kadhafi's sons and aides include murder, kidnapping, complicity in incitement to rape, plunder, sabotage, embezzlement of public funds and acts harmful to national unity.
Saadi Kadhafi, who was extradited from Mali earlier this month, is to stand trial in the same case, said Sour.
His older brother Seif al-Islam, Kadhafi's former heir apparent, is being held by rebels in the western city of Zintan who have refused to transfer him to Tripoli for the trial.
Sour said he could stand trial via video conference from his detention cell in Zintan.
Sour said the trial date was set at a hearing Monday that was "open to the public", although the media were not informed in advance.
According to state news agency Lana, 23 out of 37 defendants were present, including Senussi and Mahmudi.
The defendants are being prosecuted for gross abuses during the 2011 uprising during which veteran strongman Kadhafi was overthrown and killed.
They were charged last October.
In February, Human Rights Watch said Seif al-Islam and Senussi had complained of having had no legal representation during interrogation and pre-trial hearings.