Emirates introduces new toys for their young 'globalistas'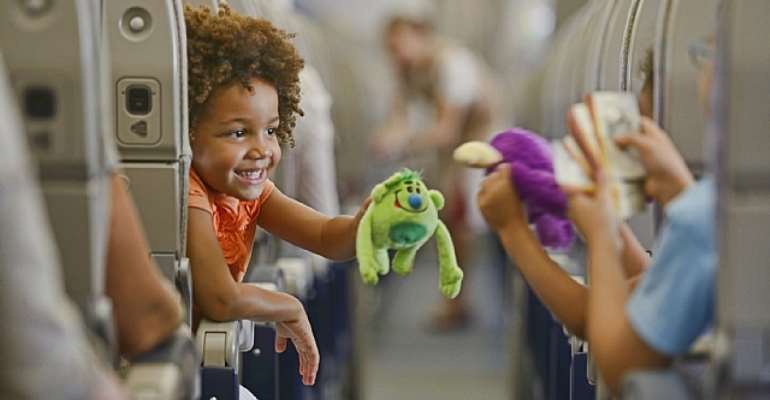 Accra, June 25, GNA - Emirates Airlines has introduced a collection of onboard toys on its flights.
A statement released in Accra said with two ranges of toys aimed at pre-school and older children, Emirates young 'globalistas' (global individuals who were looking and living for new experiences, well-travelled or had aspirations to join the ranks of the well-travelled) could have an entertaining and memorable journey with their new travel companions.
Pre-school children can look forward to collecting a range of original monster characters from the 'Fly with Me Monster' collection. The playful monsters - Jimbob, Tezz, Camus and Wagga, each have their own personalities and traits, and are ideal characters to fuel a child's imagination.
For older children, Emirates will offer a range of new travel-inspired products co-designed with iconic lifestyle brand Quiksilver.
Terry Daly, Emirates Divisional Senior Vice President, said Emirates was "constantly seeking more dynamic entertainment options for our discerning young travelers, when they are onboard,
Families have come to expect the stress-free and enjoyable travel experience Emirates is known for, and the introduction of these new toys, reinforces our commitment to ensuring that families have access to rich, meaningful entertainment content across multiple platforms."
He said all Emirates flights will offer a selection of the new toys for pre-schoolers with the Quiksilver products on long-haul flights over five hours and young flyers can also enjoy the existing range of children's products including the E-kids magazine, colour pencils, branded Emirates rucksacks and cooler bags, children's eyeshades and the popular Dr. Seuss books.
The new toy collections combined with an updated in-flight entertainment system ice and a dedicated children's onboard menu with its own colourful livery, underpins Emirates' commitment to providing families with a hassle-free, relaxing journey.
GNA