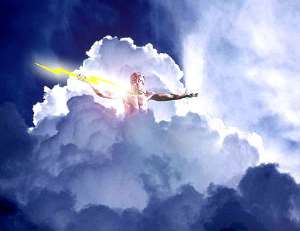 God loves you. If people only knew how far away they have fallen. If they only know how close God is and can be. What a wonderful world He made. What wonderful opportunities God has given each person. He desires so much to see each person glorify Him in all they do. Read Acts17 :24-28.
God desires to see this happen for the glory of what He put in each person.... Each person is a treasure beyond anyone's comprehension. All the sickness, darkness, pain and misery of the world is a result of man's fall from grace and his refusal to get back into the position of grace once he has fallen. Man's potential is limited by the darkness. As man crawls out and accepts the grace and love through Jesus Christ, he will begin to understand the potential for a new life and a new beginning.
What a tragedy so many must needlessly suffer. What a tragedy so many refuse to turn towards Jesus and repent of their sins. What is now happening is that the powers of darkness have gradually increased their influence through lies and deceit.
Its hard to find a truly humble and sincere person who loves God and always tries to do the right thing? Yes, there are some but comparatively few. If all turn to Him,He will be alive in their hearts and live within them. The time is short for every person.
The Bible says 'The God who made the world and everything in it is the Lord of Heaven and earth,and He Himself gives all men life and breath and everything else.From one man,He made every nation of men that they should inhabit the whole earth,and He determines the times set for them and the exact places where they should live so men will seek Him,reach out and find Him,though He is not far from each one of us.For in Him we live ,move and have our being'.
Advertisement
You do not live long enough to still put off deciding to accept Christ Jesus who died for you. There is only one choice to make to live in eternity with God's infinite grace and love .
To live in the darkness now means the fire of hell will burn your soul forever. Yes, it may seem God is cruel to say this but you must understand the consequences of your life and the consequences of your decisions. The way you live now builds a future for you on earth and in heaven. If you persist in living in sinfulness, you will not live in eternity. You must live as if every moment is your last.
You must live as if at any moment you will die. Yes, I know this sounds harsh, but you must treasure every ounce of life God has given you and must not throw away the hours or even minutes given to you. If you do not live to glorify God's love and grace, you waste your time and your life, both of which are His precious gifts to you.
Be dead in sin,alive in Christ,a slave to righteousness.Glory be to The Most High God.Bless you all my friends.