President Mills due in Accra on Monday after medical checkup in US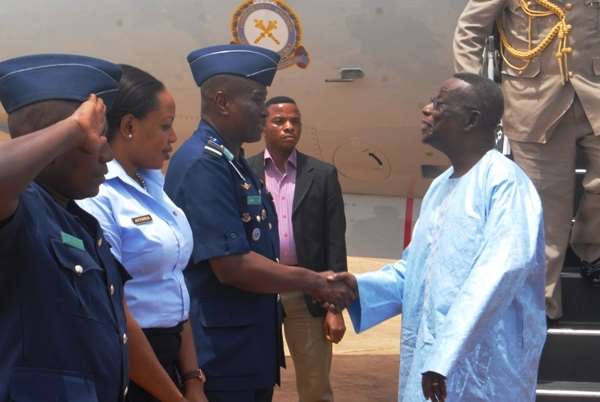 Accra, June 25, GNA – President John Evans Atta Mills is due back in Accra after a 10-day medical check-up in New York, United States of America.
Government officials, leading members of the ruling National Democratic Congress (NDC), members and party are converging at the VIP Lounge of Kotoka International Airport (KIA) in Accra in anticipation of a big welcome for President Mills.
At the forecourt of KIA on Monday morning party faithful who have arrived in their numbers wearing party T-shirts with pictures of President Mills who is leading the NDC for re-election in the next December polls are dancing and singing.
Party supporters in buses, trucks and cars are displaying other party paraphernalia including flags and handkerchiefs.
In an interview with the Ghana News Agency, Mr Danny Annang,Vice Chairman of NDC, said he was happy that President Mills was returning from the USA.
"I should be happy because I am a member of the NDC family and President Mills is Head of the family."
GNA