Think before you talk -Kofi Adams warns Nketiah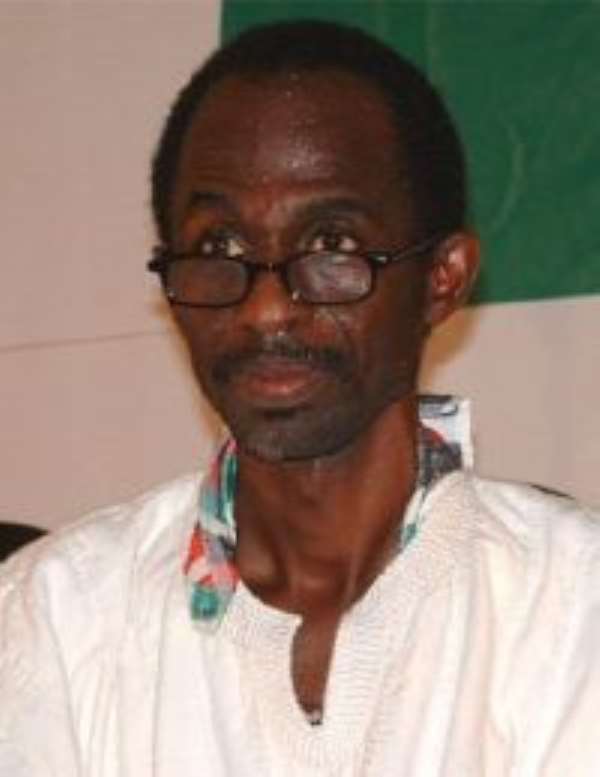 NDC General Secretary, Johnson Asiedu Nketsiah
Spokesperson to former President Jerry John Rawlings, Kofi Adams, yesterday sent a strong warning to the NDC General Secretary, Johnson Asiedu Nketiah, and his likes "who don't think before they talk" that the office of Mr Rawlings would no longer countenance the needless verbal assaults on the NDC founder.
 
"The office is not going to keep quiet for such reckless comments coming from people who don't think before they talk. If you say anything that affects His Excellency, the former president, we will respond in equal measure," he stressed.
 
The warning comes in the wake of Mr Nketiah's call on NDC faithful to defy any suggestion by the Rawlingses which could send the party into opposition.
 
At a Press conference on Tuesday, the NDC General Secretary reiterated his stance and stated that the NDC is mature and ready to win the 2012 elections without ex-President Rawlings.
 
Addressing what was largely seen as a counter press conference yesterday, Mr Adams was emphatic in his warning that the office would no longer keep quiet over such comments from people "who don't think before they talk".
 
"We cannot continue building this party while some people keep destroying at the centre," he stressed, urging all party members who remain loyal to the values and principles of the NDC to remain resolute and speak their mind to discourage leaders from lying.
 
Kofi Adams charged the party leadership to call Mr Nketiah to order, adding that his actions and utterance always undermine the move for reconciliation in the party, stressing: "The time is now."
 
According to Mr Adams, it is never too late for the NDC General Secretary to "repent and be responsible and uphold the values of the NDC."
 
The suspended NDC deputy General Secretary described Asiedu Nketiah as the worst ever General Secretary any political party has had in the history of the nation.
 
Meanwhile, the Member of Parliament for Lower Manya, Michael Teye Nyaunu, has described Asiedu Nketsiah as an "ungrateful man."
 
According to the NDC MP, he has been surprised by Mr Nketiah's outbursts against former President Rawlings ever since the party came into power, considering the fact that he and his family were catered for by former President Rawlings whilst the party was in opposition from 2001 to 2008.
 
Speaking to Citi News Wednesday, Mr Nyaunu stated that the NDC scribe was not being objective about the style of governance of President Mills because he is one of the biggest beneficiaries of the current administration.