PRIVATE LETTER TO A FRIEND KOKU ANYIDOHO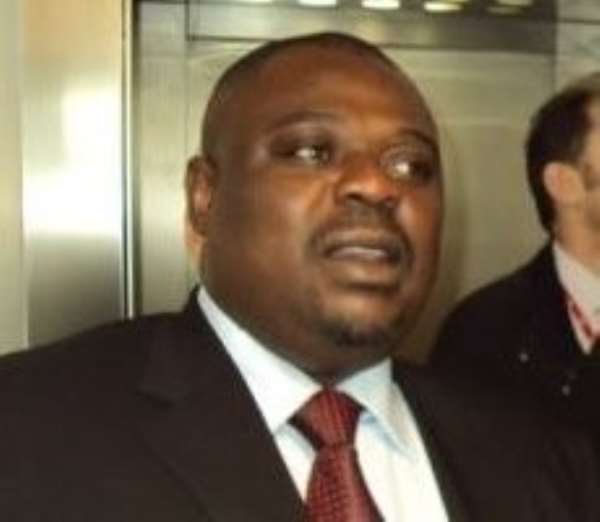 HI Bra Koku,
How are you? I mean how's life at the Castle without portfolio? Hahaaaa,I guess ino bi easy koraaa oooo, these days I hear say you join the likes of Nii lantey Vandapoye and the castle operation boys and all you do is to sit under a tree at the Castle and chat till day break.hmmm some of your friends are even saying that you are bragging that after all if the president is travelling you will join him and still get your per diem including your GHC 4800 salary a month so you no dey care ino be so. Ghana money!!!!
Koku you see some people think your days are over but to me, na lie, you make me remember MC HAMMER DAYS"I have got the power ". See these are all machinations of susu pons and nayabingees who are trying to plaster your mouth but resist it with all your BULL might. (am with you brother) I know say u are a disguised Rastafarian who believe in the power of the weed so fire them back. Jaaah rastafarai! Sources from castle alleged that every morning them dey sees bonfire for your mouth in fact I never believed them but they insisted if i needed evidence I for look at your black lips hmmm asem oo.
Ahaaa! Koku before I forget, you koraa your mouth hot too much,"wano yeya do do aaadzen?as a spokesperson to the whole President anytime you get opportunity, you speak by hart, people like Ken Korankye wan us to believe u speak from your stomach but that one nkooa de3 I no dey agree at least your mouth is not on top of your stomach abi?
You be my padi but some of the things you dey say in public ino good koraa,you remember the I hate Ex-President Kufour saga, that one you no force koraa, if you hate the man fine but for you to say even when u see am for newspaper then u become irritated,eh! You and the word irritated. I am irritated, the president is irritated hmm, that was just by the way ,anyway how can u say that to your fathers age mate eh! Sometimes u make people feel u speak under the influence of something.
Ok, ok did you really said Critics of president mills have rotten teeth initially I no believe until I listened to the tape e! bey kooku, this one too we dey talk on radio, Sometimes u dey give the NDC communication people too much job every time u wan goof for them to massage it eh!
That man wey he make them sack youself what be im name the ECG director for Kumasi wey u fire am what bi his name self? That man self u fire am aa u fire am, after all he no be party foot soldier ,that time we dey trenches and the gutter inside then where he dey. Metweeee how can he show the NPP people the stadium make them go take of the light.
Koku don't you think you more fit for the post of Hohoe NYEP communications coordinator.some things you say hmmm.The last time way some people say Regimanuel give the president free house, them call you for radio, you say ibe pooh pooh hose way dem they dash the President,the next morning to you turn around come talk say ibe small house for the body gaurds and the president go pay am in full.
The day way you insult the FONKA boys as bunch of diapers-wearing, bed-wetting political infants, that one ibe some senior members in government who ask you to insult them or the Papa Mills
Charley I for go but before then I beg in the name of God, please release the song that asem deke was singing hahaa this song igo be K3K3,we go use am as campaign song, Can you imagine a song recorded by As3mdeke,Produced by Koku Anyidoho on the beat,wow this song no payola I swear. since February he has been singing like a cannery so I sure say igo be like" kyeiwa"from February to june part 1,2,3 ok 4 at least that song can battle that song AFAG sang for wayome,what's the name? oooooh !ok I remember
wayome- wayome , Wayome- wayome,
Wayome wayomeooo, gargantuanooo wonkyendi.
I have decided to award you and this is you quotation: for been the first communications director in the 4th republic who talk by hart, publicly insult others without provocations, constantly acts as a body guard instead of a spokesperson and finally for disgracing the communications profession you are hereby been awarded as the " ORDER OF THE STAR OF VULTURE AWARD FOR USELESS TALKS"