Hohoe Zongo Chiefs expressed remorse about recent communal violence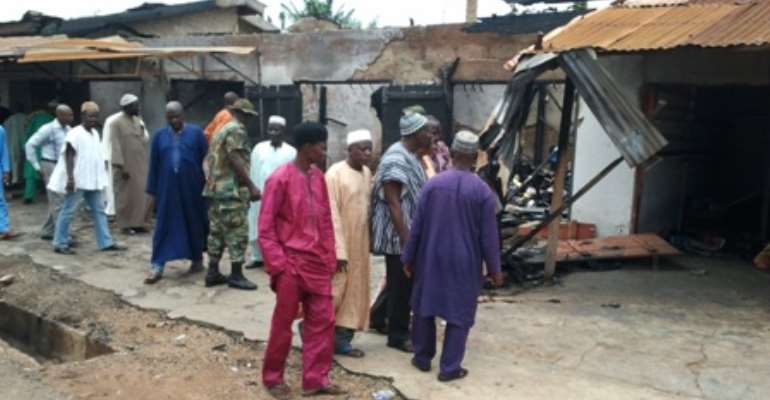 Hohoe (V/R), June 24, GNA- Hohoe Zongo Chiefs and Elders have issued a statement expressing remorse to the Overlord of the Gbi State for the unfortunate and regrettable incident that has plunged Hohoe and the entire area into havoc and insecurity.
The statement signed by Alhaji Tajudeen Mairiga, Head of the Zongo community and read by the Spokesman, Mr Ibn Battuta Alhassan expressed heartfelt sympathy to the Chiefs and people of Gbi Traditional Area especially Togbega Gabusu VI, the Paramount Chief.
"We regret the unfortunate incident including burning of lorry tyres, barricade of the Hohoe-Jasikan road network, the vandalisation of Togbega Gabusu's palace and parts of the Hohoe Government hospital by irate youths of Zongo.
"We sympathise with all who lost their properties and relatives in the incident."
Mr Alhassan reiterated the commitment of the community to find lasting peace in Gbi land and co-operate with the traditional authorities, the Municipal Assembly and Security Council and other stakeholders towards fast-tracking the road map for peace.
"We pledge to work to ensure that never again should such a distasteful incident occur on this land. We appeal to the Chiefs and people of Gbi State to set-up the parameters for reconciliation."
It expressed its gratitude to Vice President John Drayman Mahatma, the National Chief Imam, Sheikh Us man Nuhu Sharabutu, TogbeAfede XIV, President of Volta Regional House of Chiefs, Mr Henry Ford Kamel, Regional Minister and Regional Coordinating Council, Security Agencies and the Municipal Assembly for their immense efforts to broker peace.
GNA