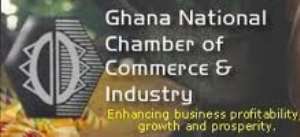 Takoradi June23, GNA-The Ghana Chamber of Commerce and Industry (GCCI) has organised a day's training workshop on Kaizen, the Japanese business philosophy, for the business community in the Sekondi-Takoradi Metropolis in Takoradi.
About 60 businessmen including members of the Sekondi-Takoradi Regional Chamber of Commerce and Industry attended the workshop, which was funded by the Japanese International Cooperation Agency.
Speaking at the workshop, Mr Charles Arthur, Acting Head of the Export Documentation
Unit of the GCCI, asked entrepreneurs and to embrace the philosophy, which called for continuous improvement in quality of products, service and productivity.
He said entrepreneurs as well as the public and private sectors of the economy stand to gain from implementing the philosophy because it could turn their businesses around and raise profit due to the satisfaction customers would derive from their products and services.
Mr Arthur said the Kaizen system has made Japan an economic power and would work for Ghana despite the cultural differences between the two countries.
GNA