Ghana To Adopt Law On Fiscal Responsibility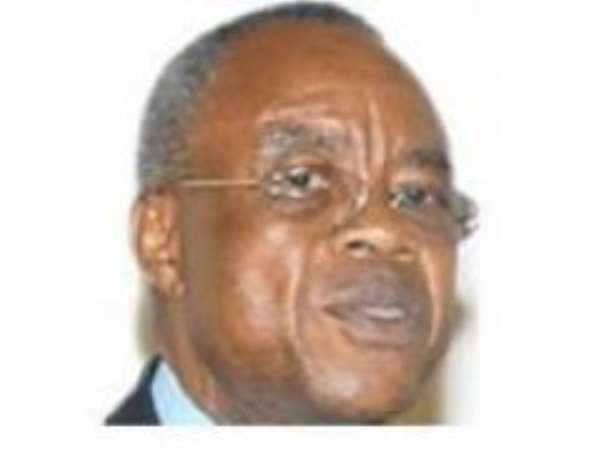 Dr Joe Abbey, Executive Secretary of CEPA
Dr Joe Abbey, Executive Secretary of CEPA Ghana could soon adopt what has been described as a fiscal responsibility law (FRL) to guard against excessive recurrent spending, particularly in election years.
It is also to ensure general fiscal indiscipline in the economy to avoid waste.
This follows calls from the country's development partners (DPs), government officials and civil society groups for the need for a policy framework for fiscal responsibility for the country.
The Centre for Policy Analysis (CEPA), together with some DPs, raised the issue at this year's Consultative Group (CG) and Multi-Donor Budget Support meeting, which ended in Accra yesterday.
Despite the government's professed commitment to fiscal discipline before the December 2012 general election, there are concerns about what many see as the excessive spending and unplanned investments in a bid to win votes.
The Executive Secretary of the CEPA, Dr Joe Abbey, said a real pledge to fiscal discipline was necessary to help insulate the economy and the country from "reckless expenditures in election years''.
"There must be a conscious effort and total commitment from all of us towards fiscal responsibility. This country has suffered a lot from fiscal indiscipline and must be spared the excesses," he said in a presentation on fiscal responsibility at the meeting.
Fiscal responsibility is the readiness and ability of a government to spend within its revenues, follow its budgets and avoid unplanned and unprofitable expenditures in the interest of keeping expenses in line with revenues.
Election years in Ghana have long been associated with fiscal irresponsibility as many past political administrations had often over-spent the public purse in a bid to please the electorate and win more votes.
"Fiscal responsibility should be the concern of all political parties. All of us must commit to it and there must be no negotiations whatsoever," Dr Abbey said.
In the long run, the CEPA Executive Secretary said what the country needed was a law on fiscal responsibility that would, among other things, spell out a spending criteria for the government of the day, especially during election years.
The Country Representative of the International Monetary Fund (IMF), Mr Wayne Micthell, wondered if Ghana was prepared to implement a FRL.
He said although previous and current political leaders had, in separate interactions, committed to fiscal responsibility, fewer actions had been taken on the issue, hence the need to consider adopting a FRL to curtail the impact of fiscal irresponsibility on the national economy.
"IMF studies show that FRLs are associated with better fiscal outcomes in at least half the cases," Mr Micthell said but added that total political consensus was needed in adopting and implementing such a law.