Five persons lose lives in motor accident on Tamale-Bolga Highway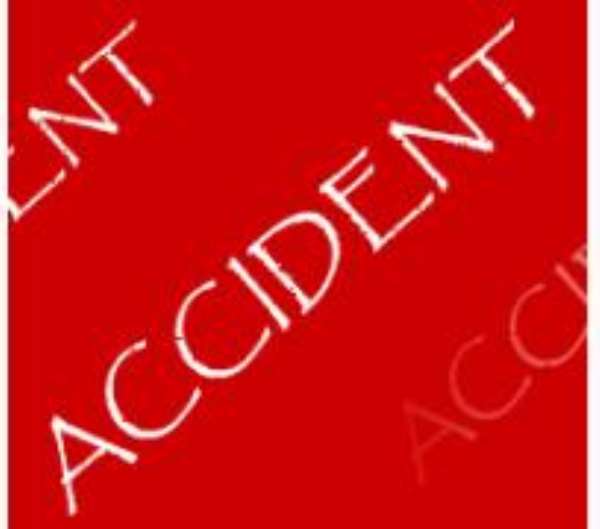 Tamale June 21, GNA – Five persons have been confirmed dead at Daatoyili near Tamale on the Tamale-Bolgatanga Highway when a 33-seater bus run into a stationery Tipper truck resulting in the tragedy.
The deceased included: Regina Akankwa, Kwabena Twum, Azungu Danieltus, Aberi Kamasu and the driver of the tipper truck Ibrahim Alhassan.
Their bodies have since been deposited at the Tamale Teaching Hospital (TTH) morgue.
Inspector Martin Amofah, an Investigator at the Motor Traffic and Transport Unit of the Ghana Police Service who briefed the media in Tamale on Thursday said the remaining victims were in critical conditions and were receiving treatment at the TTH.
The accident occurred at about 0600 hours.
Inspector Amofah said the Tipper truck was moving from Tamale to Yapei to collect sand for construction purposes while the bus was going in the opposite direction towards Bolgatanga in the Upper East region when the accident occurred.
Inspector Amofah, said when the truck reached the outskirts of Daatoyili, the driver observed that the bus driver was allegedly sleeping and he parked on the shoulder of the road but unfortunately, the bus veered off its lane and ran into the truck killing the five instantly.
He said the youngest in the bus was one and a half years old.
One of the passengers on board the bus, Vida Aponyargah told newsmen that the passengers earlier on asked the driver to stop over at the Fufulso junction on the Tamale-Kintampo highway to enable them to urinate but he refused with the excuse that he would only stop in Tamale.
She said not quite long they saw that the bus dangling on the road followed by a loud noise, forcing all the goods on top of the bus to pour on the road.
GNA