Be wary of politicians - NMC Chairman cautions media owners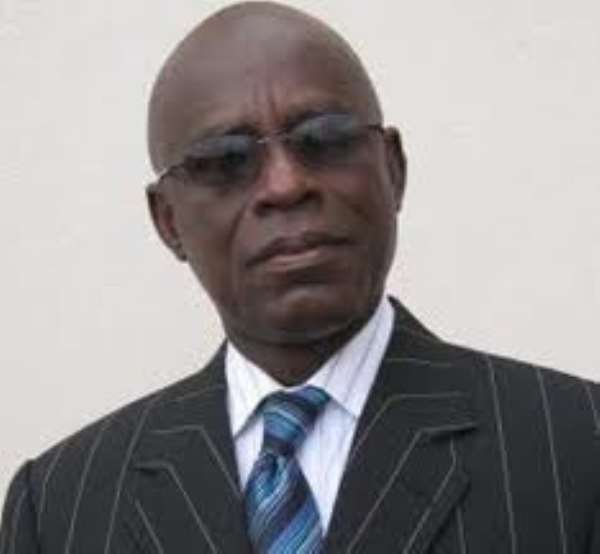 Takoradi, June 21, GNA - The Chairman of the National Media Commission, Ambassador kabral Blay Amihere, has cautioned media owners not to allow financial inducements from political parties and politicians to undermine the peace we are currently enjoying in the country.
He said as we are entering into electioneering season there would be financial pressure from the various political parties to be given the platform to propagate their campaign message to the electorate.
However, he said, as media owners and chief executives, the Code of Ethics of the Ghana Journalists Association (GJA) and guidelines of the National Media Commission (NMC) should guide their dealings in ensuring free, air and peaceful elections.
Ambassador Amihere made these remarks when speaking on the topic: "Promoting Free, Fair and Peaceful Elections-The Role of Media Owners and Chief Executives", at a media workshop organised by the National Commission for Civic Education (NCCE) in Takoradi.
The workshop was meant to engage media owners and chief executives in fruitful deliberations with the view of equipping them as major stakeholders to contribute positively towards civic education of the electorate in ensuring free, fair and peaceful elections come December
It was under the theme: "Stand Up for Ghana" and it brought together media owners and chief executives from the region.
The NMC Chairman revealed that the Commission with support from the European Union would soon establish a monitoring scheme to monitor the media landscape aimed at ensuring adherence to the guidelines of the Code of Ethics of the Journalism profession.
Ambassador Amihere observed that the media in Africa have been accused of promoting conflict, especially in election years adding that media owners have a crucial role to play in stemming the tide of conflict by abiding by the ethics of the profession.
You the media owner would bear the final blunt if there is a problem as a result of inflammatory statement uttered on you network therefore you must ensure that there is sanity on your airwaves, he said.
Ambassador Amihere said although it is not wrong for media owners to have political interest, that should be exercised within the principles of fairness and objectivity instead of blatant lies and fabrication of stories to tarnish one's hard won reputation.
The Deputy Western Regional Director of the NCCE, Mr Alphonsus Arthur, said Ghana had been touted as the beacon of democracy on the African continent and there was the need to consolidate the gains made so far in our democratic credentials.
However, he said, the activities of the media in the country are saddled with many challenges such as sensationalism, divisive information, unsubstantiated allegations and insults.
This, according him, threatens the peace and stability of the country and advocated for stringent measures to manage and control the activities of the media to avert any warring situation in the country.
GNA