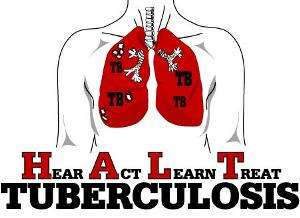 Sunyani, June 21, GNA – Dr. Emmanuel Tinkorang, Deputy Director in charge of Public Health in the Brong-Ahafo Region, has said tuberculosis is curable and treatment in the country is free.
He said the disease "is one of the major causes of mortality and morbidity worldwide" but it could not cause the death of an infected person once he or she sought early diagnosis, treatment and completion of treatment.
He said some prominent personalities including former African President Nelson Mandela once had tuberculosis and was cured.
Dr. Tinkorang was addressing a two-day regional stakeholders' overview meeting in Sunyani, attended by 250 participants including health workers, traditional rulers, the media and representatives of health advocacy non-governmental organisations in the region.
The meeting, sponsored by Global Fund, was to deliberate on how to improve tuberculosis control programme in the region to ensure the achievement of the "Millennium Development Goal (MDG) Six that aims at reducing tuberculosis so that it does not become a public health problem".
He said Brong-Ahafo diagnosed 1,026 cases in 2011 but diagnostic cases were 860 in 2010, which had 73% cure rate, 14% death rate and 7% defaulters' rate.
Dr. Tinkorang expressed concern that "cure rate of the disease at 73% instead of 85% and case detection rate at 35% instead of 70% were low.
He said either awareness creation about the curable nature of the disease and its free treatment was not very high or no access to TB diagnostic facilities for infectious persons to report for treatment.
He said high defaulter rate of treatment was one of the challenges in the management of the disease in the region.
Dr. Tinkorang said defaulting treatment posed a great danger to both the defaulter and the society because if a patient defaulted "the TB infection results to multi-drug resistant TB".
He appealed to stakeholders to assist in the prevention of defaulter rate, saying "defaulting is not supposed to occur at all", hence the introduction of Community-based TB Care for effective and proper monitoring of clients.
He added that the region also faced a challenge of high death rate because infectious persons delayed in reporting for treatment.
Dr. Tinkorang said the way forward for the region and the country at large is to educate the populace by increasing awareness for any cough which is more than two weeks to report to nearest health facility.
He said the Ghana Health Service (GHS) was increasing the number of diagnostic centres for at least each district in the country to have two and ensure the provision of regular supply of drugs and logistics.
Dr. Timothy Letsa, Brong-Ahafo Regional Director of Health Services, urged participants to work as a team to address the challenges facing the TB control programme in the region.
GNA