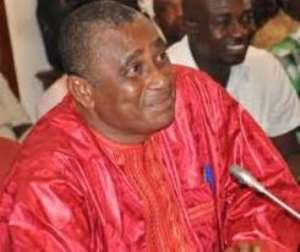 Ho, June 21, GNA-International Clergy Association, Ghana (ICA) on Wednesday presented an award to Mr Henry Ford Kamel, Volta Regional Minister for his mature handling of the crisis in Hohoe.
"We are greatly delighted about how you managed the Hohoe crisis and the humility with which you work."
Apostle William Gomedo, Chairman of the Association in Ghana made the remarks when he presented the award to the Minister in Ho.
Apostle Gomedo observed that all utterances of Mr Kamel demonstrated his commitment to peace and commended him for his efforts.
He promised the preparedness of the ICA to support the peace building process with prayers to ensure that the phenomenon prevailed in Hohoe, the Region and the country as a whole.
Mr Kamel expressed gratitude to the ICA for the recognition and said their presence in the Region was very significant in view of the challenging times.
He asked the Association to pray for divine inspiration and intervention for peace and development in the region.
Mr Kamel said he is poised to ensure the economic emancipation of the Region irrespective of the challenges and called for the support of all.
"These misunderstandings cannot deny us of development and growth. We are working hard to harness all resources to make the Region a tourists and investors destination," he said.
GNA