Farmer remanded for strangling a 92-year-old woman to death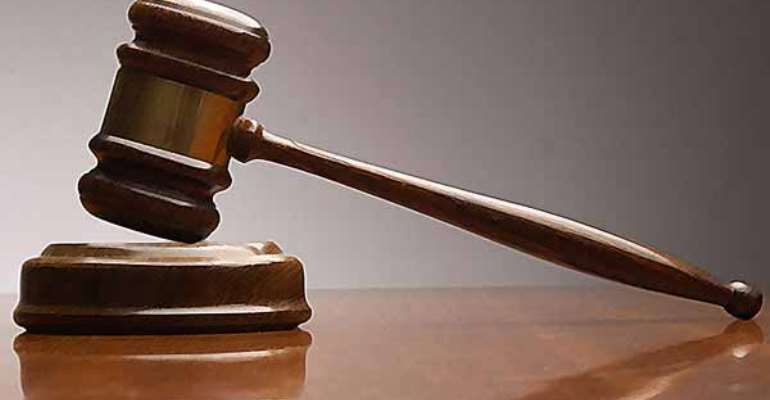 Akim Oda (E/R), June 20, GNA – Akua Mmrah, a female farmer who allegedly strangled a fellow farmer aged 92 years to death, has been remanded in Police custody by a magistrate court at Akim Oda in the Birim Central Municipality.
Mmrah, 88, was charged with murder under "Section 46 of Act 29/60." Her plea was not taken by the court and she would re-appear on June 22.
Chief Inspector Kwadwo Ahenkorah told the court presided over by Mr Albert Owusu Annor that the docket had been sent to the Attorney General's Department for advice.
He said the complainant was the deceased's daughter, a farmer and a witness in the case, and that both the accused and complainant were from Akim Kokoben near Akim Oda.
He said there was a dispute between the plaintiff and Mmrah over a piece of farmland and that on June 14, this year, Mmrah visited the land when she met the deceased and her daughter discussing about the boundary of the farmland during which Mmrah's name was mentioned.
Chief Inspector Ahenkorah stated that after all of them had returned to their various homes, Madam Yaa Nsowaa, the deceased, went to a neighbour's house to fetch some fire to cook, but Mmrah followed her and attacked her for insulting her (Mmrah) on the farm.
He said the accused pushed Madam Yaa Nsowaa on the ground, beat her up and in the process strangulated her.
The Chief Inspector said the complainant managed to separate them and sent them to their respective houses, adding that Madam Yaa Nsowaa soon afterwards fell unconscious and was rushed to the Akim Oda Government Hospital where she was admitted. Her condition, however, worsened and she died later.
GNA