Sudan spending cuts to save $1.5 billion: minister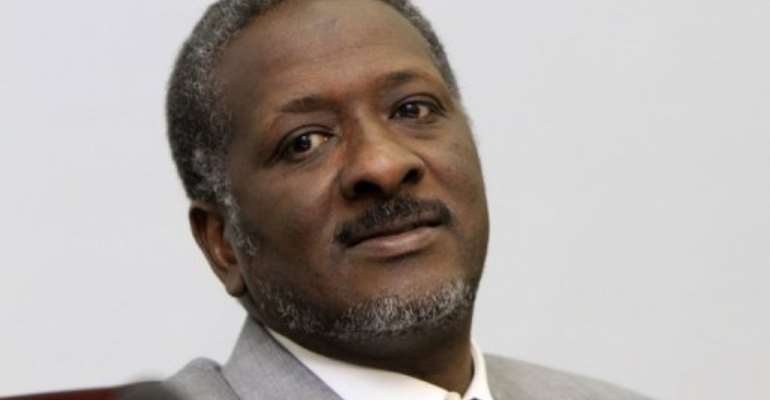 KHARTOUM (AFP) - Sudan on Wednesday announced details of planned austerity measures contained in a new budget that are expected to save the government $1.5 billion in the face of ailing finances.
Speaking in parliament, Finance Minister Ali Mahmud al-Rasul said fuel prices will rise by between 12.5 and 60 percent, as the government moves to scrap subsidies it can no longer afford.
Taxes on bank profits will also jump, from 15 to 30 percent, and VAT will rise from 15 to 17 percent, he added, while the administrative expenses of the government are to be cut by 25 percent.
In another key measure aimed at tackling Sudan's financial woes, the government will devalue the local currency, from 2.7 Sudanese pound (SDP) to the dollar to 4.4 SDP, closer to the black market rate of around 5.5 SDP.
Sudan's economy is reeling, hit by soaring inflation and a rapidly depreciating currency, with the cash-scrapped government scrambling to make up for the heavy loss of oil revenues after the secession of the South last year.
The financial difficulties facing Khartoum have been exacerbated by costly new conflicts in its southern border states, extensive damage to infrastructure at its main oil field, Heglig, which was occupied by Southern forces in April, and an impasse in negotiations with Juba.
The new budget, likely to be submitted to parliament for approval on Sunday, will hike gasoline prices by 5 SDP ($1.34) per gallon from 8.5 SDP, diesel by 2.5 SDP per gallon from 7.5 SDP, and cooking gas by 2 SDP per barrel from 16 SDP.
Analysts have warned of the social consequences of lifting fuel subsidies, saying they will drive up a wide range of already-high commodity prices, which Sudan's burgeoning poor and low-income groups are struggling to cope with.
The finance minister, who has admitted that scrapping fuel subsidies was the policy of a "bankrupt state," on Wednesday acknowledged the new budget would hit citizens, "especially the poor" and the productive sectors, in the short term.
But he said it would save Khartoum 6.62 billion SDP ($1.5 billion) and narrow the budget deficit to just 2.64 SDP ($600 million).
High food prices have sparked a wave of anti-regime demonstrations over the past five days in the Sudanese capital, where riot police again used tear gas and batons to disperse student protests on Wednesday.
President Omar al-Bashir, who outlined the widely anticipated spending cuts on Monday, is also expected to announce the abolition of top government posts, including federal ministers and presidential advisors, in coming days.
About 100 federal positions and 200 local posts are due to be axed.