Prez Mills should resign, he is not fit- Sekou Nkrumah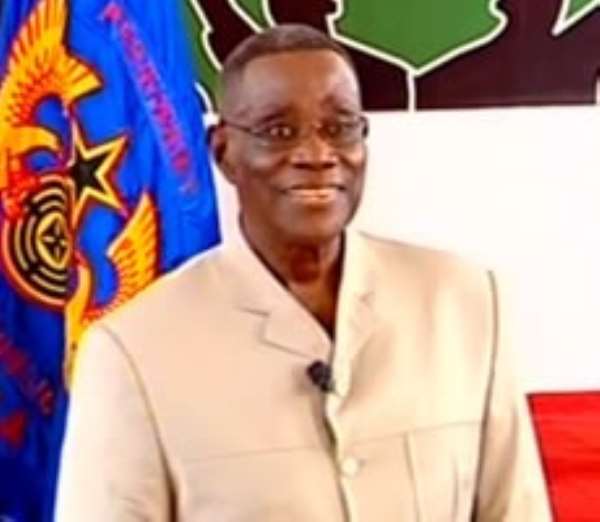 President Mills
The son of Ghana's first president, Sekou Nkrumah, has called on President Mills to honourably resign from office because he is not fit enough to discharge the duties of the office he is holding.
"It is clear the president is not fit for that post and should resign" Sekou declared on Asempa FM's Ekosii Senn programme on Tuesday June 19.
According to Sekou Nkrumah, every member of the NDC campaign team in 2008 knew then candidate Mills was not fit and could only serve for one term if he won but today, those same persons were touting the President's health.
"I campaigned with Prof (Mills) in 2008 and those of us who visited him in the Kuku Hill office and campaigned with him knew he was not well and should do just one term if he wins because of his health. I won't pretend about his health like many of us who campaigned with him in 2008," he insisted.
President Mills left Accra on Saturday night for the US for a medical check up. Prior to his departure, the President debunked rumours making rounds that he had passed away.
Questions had been asked about the whereabouts of the president after he had not been seen in public for close to two weeks whilst communal violence ravaged parts of the country, with some members of the public, especially the opposition New Patriotic Party being accused of perpetuating the rumour, which they have flatly denied.
Speaking to the media at the airport, the President wondered: "I heard about this [death] sometime ago and I said what is happening. Indeed, this is not the first time that I have heard people say this about me. Let me just say that I'm very, very strong and I don't know the basis for saying that I am dead.
"…What I have decided to do is to go for medical check-up. So I'm going for a few days and then come back. I'm able to sit down with the doctors and then talk about things. Of course, there are all kinds of certain things which I believe I can strengthen myself for.
But Sekou Nkrumah is still not convinced about the President's health, and is recommending that President Mills wear Ray Charles-like glasses to cover his eyes because in his view, "his (President Mills) eyes were all over the place" at his airport press conference, another sign of ill health.
Story by Frank Agyei-Twum/Adomonline.com/Ghana