Togo detains ex-PM Agbeyome Kodjo: coalition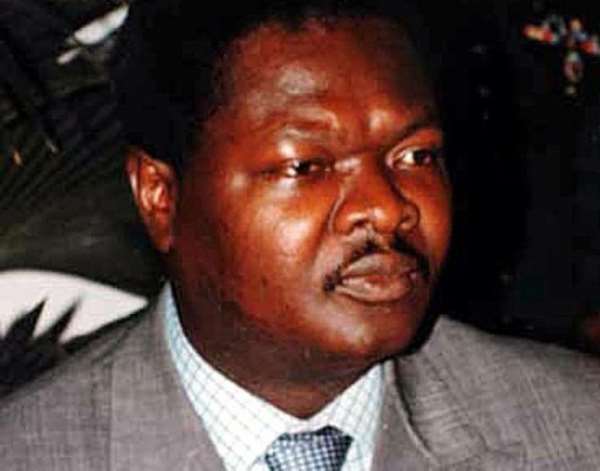 Kodjo is "currently at the gendarmerie for questioning," Raphael Kpande-Adzare of the Let's Save Togo coalition told AFP. By (AFP/File)
LOME (AFP) - Togolese authorities on Tuesday detained former prime minister and opposition figure Agbeyome Kodjo in the wake of protests last week, a coalition of opposition parties and civil society groups said.
"Agbeyome Kodjo was detained this morning at his house by security forces," Raphael Kpande-Adzare of the Let's Save Togo coalition told AFP.
"Members of the security forces smashed in his door before taking him away. He is currently at the gendarmerie for questioning."
Authorities had not confirmed the information.
Security forces in Togo had already detained three protest leaders and 53 others over demonstrations last week that were dispersed with tear gas.
The three protest leaders, including the coordinator of Let's Save Togo, were released on Sunday night.
Prosecutors issued a statement after those arrests alleging "deliberate violence, destruction and damage were committed against individuals and public and private goods" during the demonstrations.
On Thursday, Togolese security forces took over an area where a third day of protests that had drawn thousands was to be held after police fired tear gas to disperse demonstrators the previous day.
Several thousand had gathered for protests in the capital Lome on June 12 and 13 over changes to the electoral law opposition members say the governing party forced through.
The small west African country has been led by the same family for more than four decades.
Security forces broke up the June 13 demonstration with tear gas, and the opposition claimed 119 people were wounded over the two days.
Security Minister Colonel Gnama Latta said last week that 22 policemen were injured in the two days of unrest when protesters hurled missiles at them and erected barricades in certain districts.
The protests have come ahead of parliamentary polls due in October.