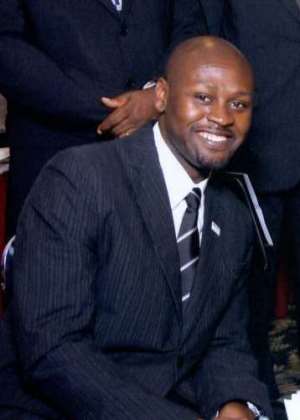 In November last year, president John Evans Atta Mills, visited Canada to be precise Ottawa, the country's capital where as part of his visit met with Ghanaians resident in the Ontario province in a town hall meeting.
During the meeting, the president assured the gathering that the economy was booming and that his government was in firm control in ruling the country.
Based on that, he advised members of the Ghanaian community not to believe in every news item that was put out there that the country was suffering from hardship, strikes of workers retarding development, outbreak of diseases through poor sanitation was killing people.
Seven months after the president has visited Canadaand met with Ghanaians, the New Patriotic Party branch in Torontohas also succeeded in bringing in the party's running mate Dr. Mahamadu Bawumiah to 2012 presidential candidate Nana Addo Dankwa Akuffo Addo to Toronto to balance the equation.
President Mills talked about development projects the government under his leadership was undertaking to cushion Ghanaians.
The New Patriotic Party in Torontois also bringing in the running mate to also present to Ghanaians here the picture of governance as the opposition party or the minority side sees it so the people can have a fair idea as to what is going on back home.
Already tickets which will grant attendants the permission to enter the big auditorium of the Ghanaian Presbyterian Church of Toronto where the town hall meeting would be held on July 21,2012 is already on sale costing 40 dollars to raise funds for the party's election campaign.
The NPP running mate would be expected to answer questions such as how will he as vice president elect improve the lives of the residents in Northern sectors of the country.
Other expected questions would be on the corruption and how the NPP will uproot it when elected into office, health insurance, policies and mechanisms to improve the economy of the country.
Stay tune as yours truly gathers more facts and on the upcoming event and feed you with it.
Stay Tune.