Sweden Concerns for the security situation in the Democratic Republic of the Congo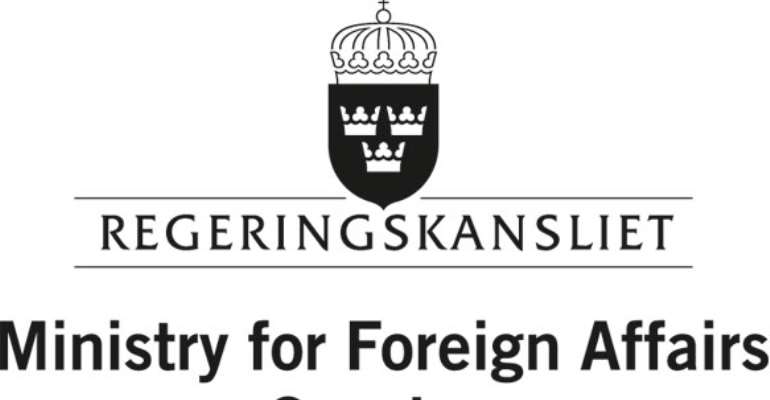 STOCKHOLM, Sweden, June 19, 2012/African Press Organization (APO)/ -- Sweden is deeply concerned about the recent serious deterioration of the security situation in the provinces of North and South Kivu in the Democratic Republic of the Congo. More than 200 000 civilians are estimated to have been forced to flee their homes since the beginning of April as a result of fighting between armed groups and the country's army.
In total, there are more than 2.1 million internally displaced people in the country who have significant and acute humanitarian needs. The possibilities of reaching them with aid consignments are however seriously limited.
"As a representative of one of the largest humanitarian aid donors to the hard-hit Congolese population, I urge more humanitarian donors to take their responsibility for those affected," says Gunilla Carlsson.
Sweden has long been significantly involvement in promoting development and security in DR Congo, and alleviating the previously significant humanitarian needs. In 2012 alone, Sweden has contributed more than SEK 230 million for humanitarian operations in the country.
Sweden condemns all crimes against humanitarian law and other actions that affect civilians in DR Congo, and stands by its strong commitment to bring all perpetrators of such crimes to justice. We support the establishment of the Congolese government's authority over its own territory, which is in the interest of the entire region, and urge renewed positive efforts to this end by all neighbouring countries.
Sweden also expresses its strong support for the UN peace-keeping mission in DR Congo, MONUSCO, and particularly its active measures to help the Congolese government protect the civilian population afflicted and ensure that humanitarian actors can reach them. These viewpoints were also presented to Fidele Sarassoro, deputy head of MONUSCO and UN humanitarian coordinator in DR Congo, during his visit to Stockholm on 7 June.