David Apasera re-elected PNC Parliamentary Candidate for Bolgatanga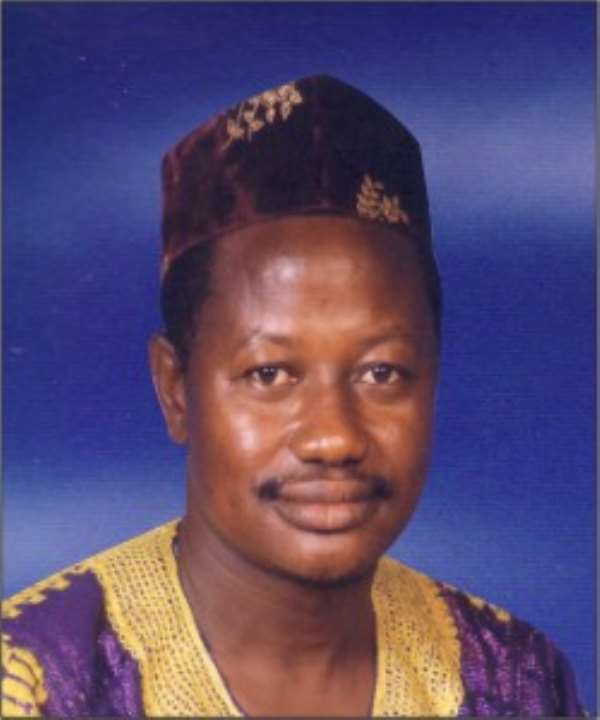 Bolgatanga (U/E), June 18, GNA - Mr David Apasera, at the weekend was re-elected as the People's National Convention (PNC) parliamentary candidate for Bolgatanga for the 2012 general elections.
Mr Apasera, who has represented the party in parliament for two terms, pooled 110 votes against his contender, Mr Rockson Akugri who got 83 votes.
In all, there were 200 delegates, drawn from various wards in the constituency, with only 196 present at the time of voting and three spoilt ballots.
Mr Apasera was first elected MP in 2000 and was retained in 2004 but lost the seat in the 2008 elections to the NDC candidate, Mr Emmanuel Akolbire Opam-Brown.
In his victory speech, Mr Apasera expressed appreciation to the delegates, saying that their presence showed that indeed the PNC was alive and ready to take back the Bolgatanga constituency seat.
He commended all the party executives and delegates for the confidence reposed in him and congratulated his contender for his commitment to the party.
He said now that the primaries were over there was urgent need for all sections of the party to work collectively to ensure victory in the presidential and parliamentary elections this year.
The PNC parliamentary candidate said in every election there was bound to be a winner and a looser therefore called on all to do away with their sentiments and ensure victory for the party.
"We are one people with divergent views and convictions, and victory would only come if we are united" he stressed.
Mr Rockson Akugri on his part congratulated Mr Apasera and promised to work with him to ensure that the party was victorious in the forth coming elections.
The party used the opportunity to elect new officers for the Bolgatanga constituency. Mr Victor Atinga was elected Chairman with Mr Clement Aloko as Organizer with Mr Sule Aberinga Treasurer.
The others include, Mr Peter Akunlibe Secretary, Mr Moses Abayamga took the Education Secretary position with Madam Magaret Aginbinge as Women's organizer.
Mr Henry Fatchu, Regional Secretary of the party inducted the elected officials and called on them to uphold the constitution of the party and work assiduously to ensure the party wins the constituency seat.
GNA