US 'deeply concerned' over moves by Egypt's military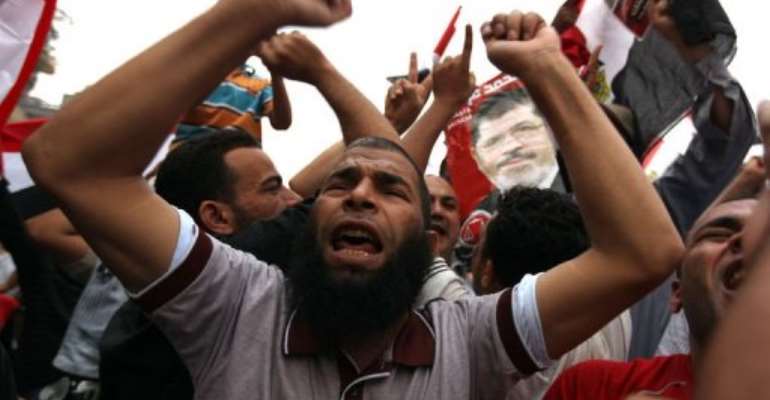 WASHINGTON (AFP) - The Pentagon expressed serious concern Monday after the Egyptian military declared sweeping new powers just as ballots were being counted in a pivotal presidential vote.
"We're deeply concerned about new amendments to the constitution declaration, including the timing of their announcements as polls were closing for the presidential election," spokesman George Little told reporters.
The United States expected the ruling military in Egypt, the Supreme Council of Armed Forces (SCAF), to hand over "full power" to civilian leaders as it has promised, Little said.
"We support the Egyptian people and their expectation that the SCAF will transfer full power to a democratically elected civilian government, as the SCAF previously announced," he said.
"We have and will continue to urge the SCAF to relinquish power to civilian elected authorities," he said.
As polls closed on Sunday evening in Egypt, the ruling military issued a new constitutional document replacing an original declaration issued in March 2011 after an uprising that ousted the regime of Hosni Mubarak.
The document introduced de facto martial law, giving the military control over the legislature and state budget while granting the generals veto power on a new constitution to be written by a panel it will pick.
The US military, which forged strong ties to the Egyptian armed forces over decades, was clearly concerned about the political situation.
"We believe Egypt's transition must continue and that Egypt is made stronger and more stable by a successful transition to democracy," Little said.
"Egypt has an enduring role as a security partner and leader in promoting regional stability and we look forward to working with the new government on a host of issues."
The Pentagon remained "hopeful that the right course will be adopted," said spokesman Captain John Kirby.