Persons with disability empowered to operate in telecom retail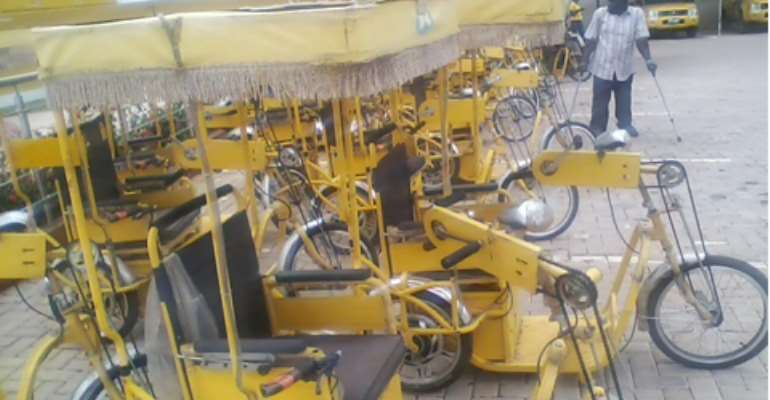 Physically-challenged persons in the northern sector of Ghana have been presented with 65 motorized tricycles to be economically empowered in the telecom retail sub-sector.
The Alternative Livelihood Project is a corporate social responsibility initiative of MTN Ghana Foundation and Itel Limited.
The tricycles are powered with dual solar and electricity systems to facilitate movement as beneficiaries to vend MTN products and services, including sales of airtime, SIM cards, and charging of handsets.
MTN has invested over Gh¢468,000.00 to deploy 215 tricycles across the country, while Itel has also invested about GH¢77,500 towards training and monitoring and would also be responsible for the maintenance of the machines.
Stephen Asare, MTN's Mobile Money Implementation Manager for Northern Ghana, told Luv Biz Report the tricycles are given out "free-of-charge" though beneficiaries provide "a little capital outlay for the recharge and SIM cards".
"We believe that if we give the physically-challenged people the needed logistics and support, they can also contribute their quota to the development of the nation", he stated.
Ashanti regional chairman of the Ghana Society of the Physically Disabled, Francis Amedor, believes the project will enhance the economic status of beneficiaries.
He encouraged other corporate bodies to take up innovative initiatives to enhance the livelihoods of persons with disability.
Story by Kofi Adu Domfeh/Luv Fm/Ghana