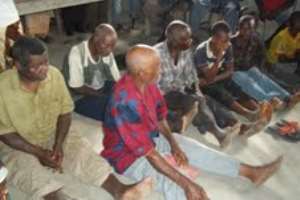 Nigeria-Akwa Ibom State: MKPAT ENIN: There has been a renewed and vigorous hunt for alleged witches and wizards in Akwa Ibom State, the Niger Delta region of Nigeria where hundreds of victims are systematically put through a string of tortured and killed by irate youths with tacit support of some elders.
Mkpat Enin, a Local Government in Akwa Ibom State; a community besieged by a virus called extreme poverty; the very disease that is plaguing the oil rich states in the Niger Delta region. With the country's highest percentage of illiteracy, it is definitely not immune to the hash reality and belief of witchcraft. This is a phenomenon that has put Akwa Ibom state in the front burner in the international scene of recent. Despite government denial, the situation has been on the rise and since government. Some of the witch hunts and torture are done in the night, as surprise attacks are sprung on the accused unprepared.
Last week, the Mkpat community was besieged by thousands of people who throng to witness the torture and humiliation of alleged 'witches' and 'wizards'.
More than forty members of the community were dragged before a kangaroo panel headed by the village head of Ikot Abia, and retired head of the government cooperative bank, Chief Okon Udoaka for alleged witchcraft practice.

The witch hunt which lasted for five days took place both in the night and the day. At least five people are believed to be missing after the operation which has only had a temporary halt, according to activists. Concerned indigenes decided to call the Mkpat Enin Divisional Police Headquarters to intervene. Sadly, the elders of the community asked the police to return to their duty posts as it was a traditional matter which has nothing to do with the police.
The Akwa Ibom State Police Headquarters was then called in where they arrested the ring leaders including some chiefs and the Village Council Chairman, Mr Joseph Udo Eno. But they were released within 24 hours without charge. Investigation indicates that the Akwa Ibom State Commissioner for Commerce and Industry, and former senatorial candidate under the defunct UNCP, Mr. Martin Udo Inyang personally went to the police headquarters used his influence to release the witch-hunters. The commissioner was overheard openly saying that witchcraft trials are the exclusive reserve of the traditional rulers, and can only be handled at what he called "the custom and traditional court"
The Police Public Relation Officer (PPRO), Mr Onyeka Orji confirmed the arrest but decline further comment on the issue. But a source in the Command said the men who were arrested on account of witch torture, were only released on bail and would be invited back for further investigation. He denied knowledge of death of anyone in the incident and said that investigations were on going
But the following day the police launched a house to house combing seizing video clips and pictures of the alleged witch torture to prevent publication.
It all began when two children who lost their parents were beaten up by a handful of youth forcing them to identify those whom they have been seeing in the coven, a place where 'witches' are believed to carry out their activities and plot kill their victims.
The children who denied knowing anything about witchcraft were tortured, tied suspended on the roof of the village council hall; poured with soldier ants and burning grass to make confession. It was at this point that the children accepted to do their bidding. The youths, backed by some community council leaders, came out with a list of men and women in the community suspected to be witches and wizards, read out names and asked the children to identify anyone they have been seeing during their 'witch' operation.
Out of fear for their dear lives, and in order to avoid further torture, the children went ahead and pointed out whoever crossed their minds while the names were read to them by youths.
The identified persons, both men and women, including children were dragged out from their houses, while the town criers were dispatched by the chiefs to call out everyone from the seven communities adjourning Ikot Abia. There were restrictions of movement out of the community; all the markets were shot down. It was a total stand still for witch hunting.
Mr Mfon Udoh, an indigene of Esa Ekpo who witnessed the torture said it was "a harrowing experience as the victims were beaten with sticks, rods, horsewhips, electric wire while intermittently burn with fire using plastic bags and poured with soldier ants and also stripped naked dragged on the road with bare-body and even forced to seat on cow dung…"
He said that witch-hunting was a common phenomenon in the area as the area now second to Oron in witch-hunting He recalled that in 2001 and 2004 respectively, a good number of people were tortured and allowed to die by piecemeal. He recalled that one of the victims was a 14 year girl named Nwaeka who had a six-inch nail driven into her head; and she became insane!
Said Udoh: "I later saw the girl at an orphanage called CRARN Children Centre in Eket, a place where such children are kept, when our church visited the place during Christmas period to donate food items and toiletries in 2009, but I later learnt that she subsequently died as a result of brain injury after the nail was removed in the hospital.
UNICEF recent report in Akwa Ibom State detailed how children were tortured and killed, some of them buried alive. But Udoh regretted that the government frowns at any one or group who publishes news related to witchcraft torture or killing, insisting that such news puts the government in bad light without taking necessary action to curb the menace apart from passing the child's right bill into law.
The victims who ran into the bush are now being gunned after or live in isolation, said the activists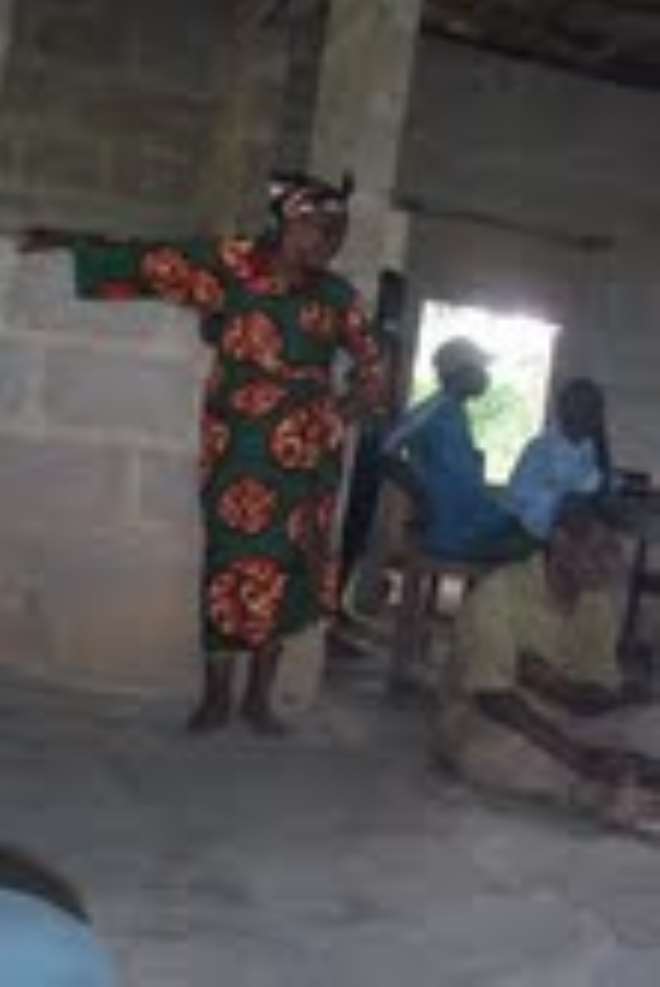 AKWA IBOM ALLEGED 'WITCH' STUBBORNLY STOOD UP CLAIMING INNONCE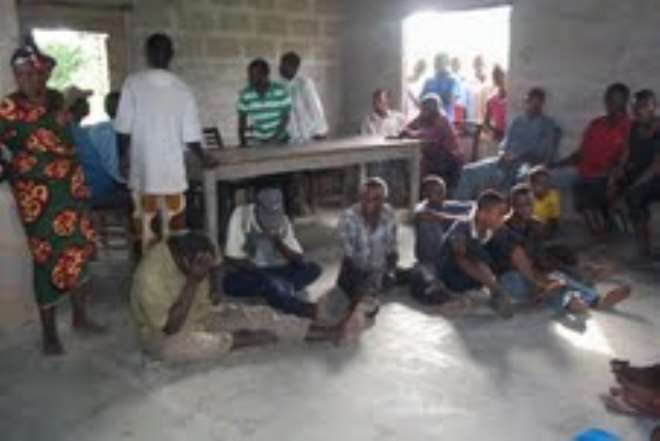 AKWA IBOM ALLEGED WIZARD WITH BROKEN HEAD CRYING FOR HELP.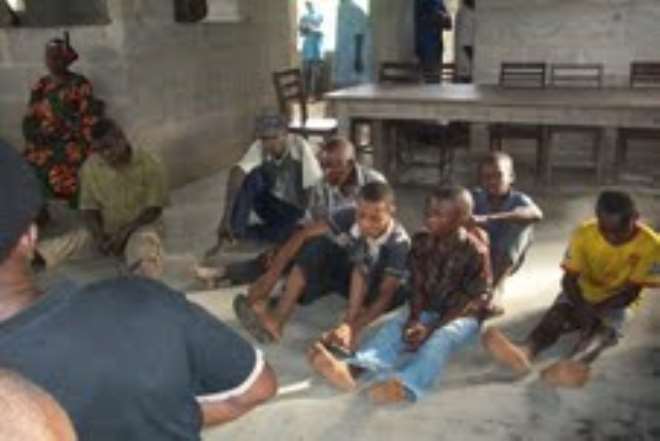 AKWA IBOM ALLEGED WIZARD, MAN IN BLACK CONFIRMED DEATH.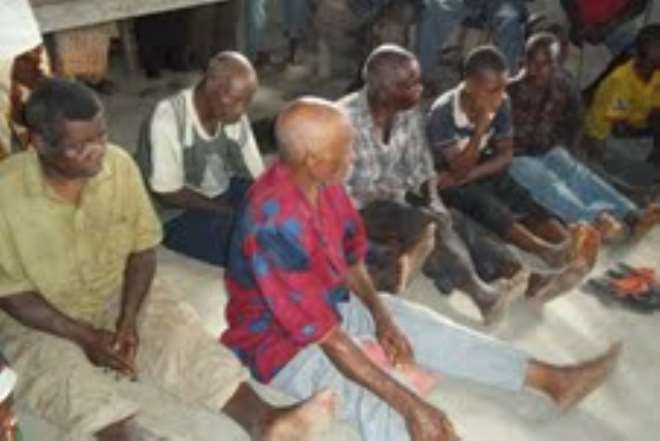 AKWA IBOM STATE, ALLEGED WITCHES AND WIZARDS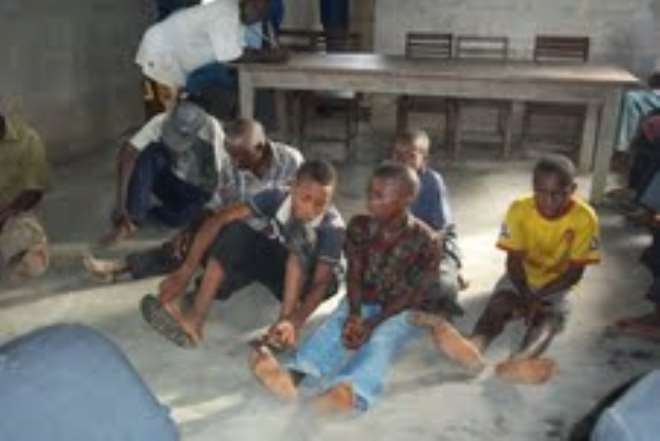 MKPAT ENIN CHILDREN WAITING FOR TORTURE AND DEATH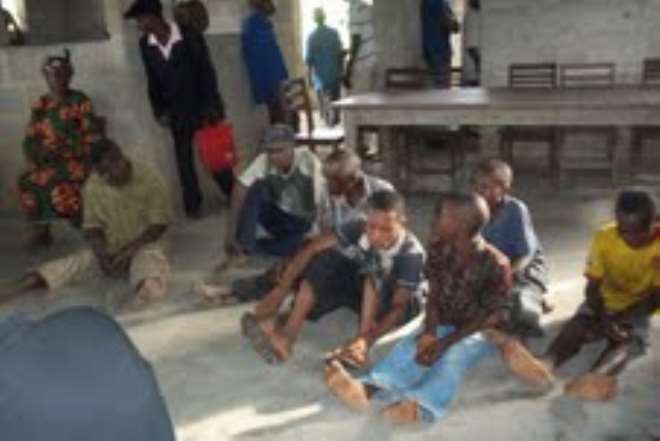 MKPAT ENIN CHILDREN, WOMEN AND MEN WAITING FOR TORTURE AND DEATH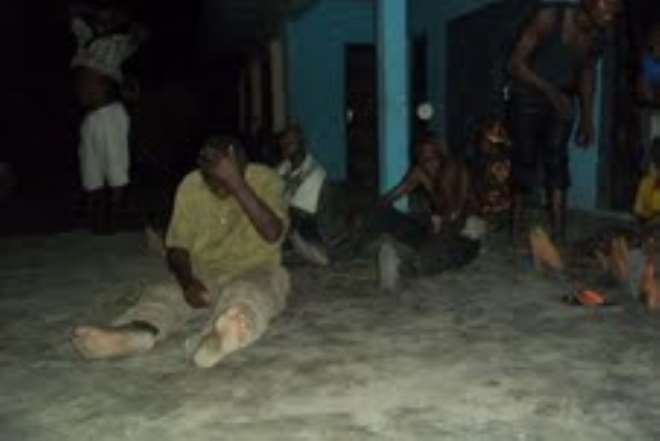 MKPAT ENIN, MEN WAITING FOR TORTURE AND DEATH.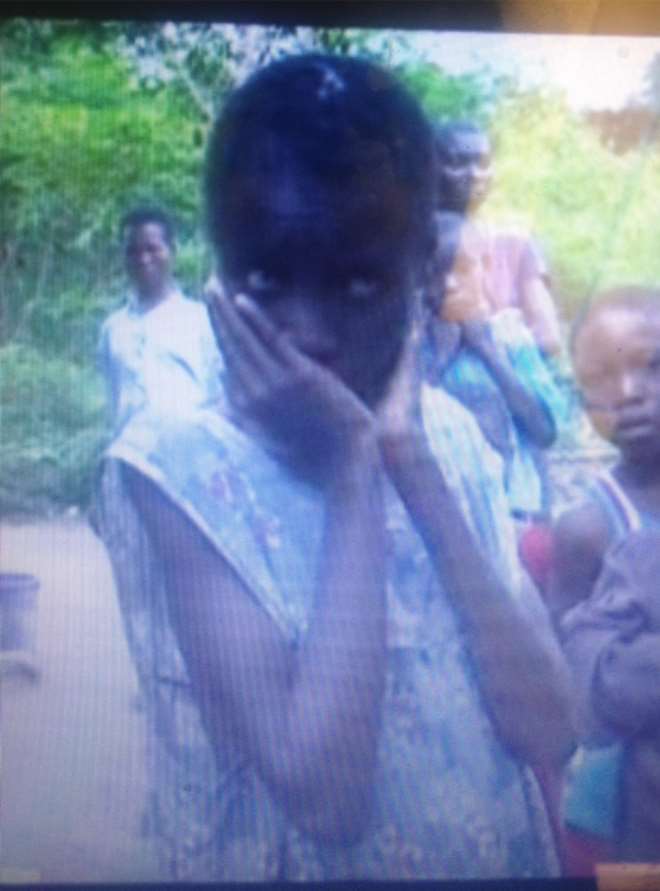 NWAEKA, 14, 6 INCH NAIL DRIVEN INTO HER HEAD