Ghana produced 13.5 million tons of cassava in 2010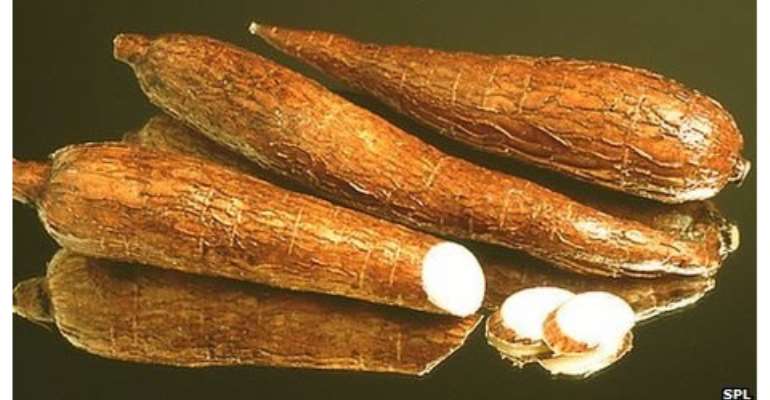 Ghana produced 13.5 million tons of Cassava, 6 million tons of yam and 1.4 million tons of cocoyam in 2010, Mr. Kwesi Ahwoi, Minister of Food and Agriculture, said on Friday.
Speaking at the dialogue session of the Western Regional Policy Fair at Essipon, near Takoradi, he said the Western Region produced 600,000 tons of yam, 75,000 tons of yam and 224,000 tons of cocoyam during the same period.
Mr. Ahwoi said the Ministry's Root and Tuber Improvement and Marketing Programme (RTIMP), which was being implemented in the Aowin-Suaman, Bia, Bibiani, Juabeso, Sefwi Wiawso and the Mpohor Wassa East districts in the region, could help address post-harvest losses.
He said to ensure that small-scale farmers and small-scale processors derive maximum benefits from Ministry's interventions, the RTIMP in collaboration with the Municipal and District Agriculture Development Units were identifying strategic processing enterprises that could be upgraded to Good Practices Centres.
Mr. Ahwoi said Government was considering the introduction of a new project to help entrepreneurs in the region take full advantage of opportunities in the production of vegetables.
He said the project, a special initiative under the government's Youth in Agriculture programme, would primarily cover the Ahanta West District, Jomoro District, Shama District, Nzema East Municipality and the Sekondi-Takoradi Metropolis.