Pybus debuts as coach of Bangladesh Tigers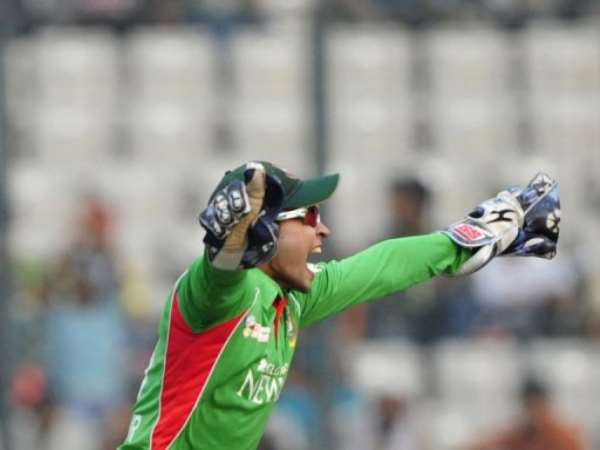 Bangladesh captain Mushfiqur Rahim says that his squad have a few points to prove in Zimbabwe. By Munir Uz Zaman (AFP/File)
HARARE (AFP) - Former Pakistan coach Richard Pybus makes his debut in charge of minnows Bangladesh Sunday when they confront hosts Zimbabwe in the opening game of a tri-nation Twenty20 tournament.
Depleted South Africa are also competing at Harare Sports Club in the eight-day warm-up ahead of the ICC World Twenty20 to be hosted by Sri Lanka during September and October.
South Africa and Zimbabwe share Group C at the world 20-over championship with Sri Lanka while Bangladesh have been placed in Group D beside New Zealand and Pakistan.
Pybus, who was born in England and raised in Australia and turned to coaching in his mid-twenties after an injury ended his playing career, wants to build on the good form of the Bangladeshi Tigers in the Asia Cup this year.
The weakest top-flight Asian cricket nation stunned India and Sri Lanka in Dhaka before coming off second best to Pakistan in the final and the new man at the helm wants to tap into the confidence gained from that achievement.
"It is important to build on the momentum that has been created by the results in the Asia Cup and reach the goals we have set for ourselves," he stressed.
"We want to improve our rankings in all formats," he said of a team currently ninth on the Test and a one-day international lists. "My job is to maximise the potential within the squad."
Bangladesh captain Mushfiqur Rahim added that his squad have a few points to prove in Zimbabwe having lost a one-off Test and a one-day international series there last year.
Star all-rounder Shakib Al Hasan is unavailable while there have been recalls for former skipper Mohammad Ashraful and batsman Zunaed Siddique and call-ups for uncapped Ziaur Rahman and Abul Hasan.
Injuries to wicketkeeper Tatenda Taibu and off-spinner Raymond Price have upset the preparations of Zimbabwe with neither in the squad for the opening match.
Assistant coach Stephen Mangongo is relishing the rare chance to take on mighty neighbours South Africa and assured reporters that they will not be intimidated by the Proteas.
South Africa, who are without injured Johan Botha and have rested AB de Villiers, Jacques Kallis, Dale Steyn and Morne Morkel, give a chance to leading domestic Twenty20 wicket-taker Chris Morris.
Caps will not be awarded for appearances during the Harare tournament which reaches a climax next Sunday with the final as it falls outside the ICC future tours programme.