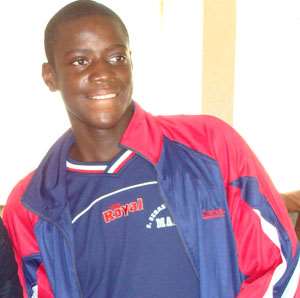 The Ghana Swimming Association, as part of its hunt for talented swimmers, is organizing the first National Open Water Swimming Championship for Juniors and Seniors on Tuesday 19th June, 2012 at 8:00am. 
The event, which is scheduled to commence at Chorkor Beach and finish at James Town Beach, is open to all in the following age categories: 14-16 years (Boys & Girls), 17-18 years (Boys & Girls), 19 & above (Seniors) swimming in 5KM (YOUTH), 7.5 KM (JUNIOR) and 10KM respectively.  
According to a release signed by the Sports Development Officer of the Ghana swimming Association, Williams Kyei, the competition is aimed at selecting Junior Swimmers to participate in the 1st   FINA World Junior Open Water Swimming Championships   to be held in Welland, Canada from August 16-19, 2012. An Open Water Swimming Officials school will be held alongside the international event.
The release added, 'Successful swimmers in the Seniors category will be selected for other International Open Water Swimming Championships later this year.  
'Interested participants should therefore register at the Ghana Swimming Secretariat at the Accra Sports Stadium or call the Sports Development Officer on 0241242616/0208763071 for further details'.
From The Sports Desk