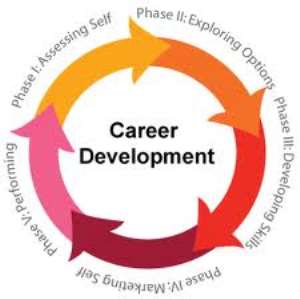 Accra, June 15, GNA- Ms Scri Lakshmi Oppecini, an International motivational speaker on Friday said lack of self knowledge and organisation were some of the components that affected career development.
She noted that there were a lot of potentials in the country but due to lack of knowledge and information, these potentials were not being utilised effectively for national development.
Ms Oppecini, who is also an Astrologer, was addressing a press conference in Accra on how to build and improve career and relationships.
She said there were marriage problems, consequent fights, misunderstanding and unemployment because things were done at the wrong time without approaching the needed knowledge to resolve such issues.
Ms Oppecini said it was important for an individual to identify its real interest by being oneself in deciding what was best and every person must venture into a project with a comparative advantage.
Advertisement
She noted that Ghanaians were wondering what could help them grow faster both on the individual and corporate levels stressing that there were some decoded messages which revolved around science and help revealed the secrets of an individual and the country.
Ms Oppecini said numbers were special for human beings and every number was encoded message about the planetary movements and its meaning where every inch of the lines in ones palm was encoded message about an individual existence and purpose of life.
She admonished all and sundry to know their own potentials and talents to be able to examine their capabilities adding, "It is important to know the secrets of oneself to help an individual to prosper and achieve goals easily".
Ms Oppecini urged couples and prospective couples to exercise patient and tolerance, help and show care and love and understanding to each other in order to enjoy a happy marriage.
She announced that there would be a detailed seminar on "Discover the Secrets of Yourself "on Saturday June 23, in Accra to create awareness among Ghanaians on improving and building relationship and careers.
GNA