Hairdresser jailed two years for outwitting bank customers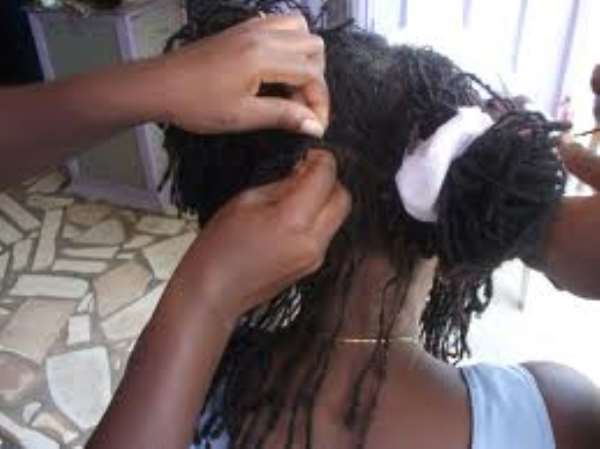 Accra, June15, GNA - A hairdresser who posed as a bank official and managed to bolt away with GH¢8,000 under the pretext of counting money was on Friday sentenced to two years imprisonment by an Accra Circuit Court.
Gladys Akua Amponsah, pleaded guilty and the court presided over by Mr Ebenezer Osei Darko sentenced her accordingly.
Prosecuting, Police Chief Inspector Anthony Aftesi said the complainant; Joyce Abbey is a sales girl at a retail electrical shop at Opera Square in Accra.
Gladys works at Senya Breku in the Central Region.
On March 14, the complainant went to Ecobank, Tudu branch to transfer cash in the sum of GH¢8,000 to her employers' business partners' accounts.
Prosecution said in the course of going through the transfer at the bank, Gladys approached her and introduced herself as staff of the bank and offered to assist her.
Gladys took the complainant to the second banking hall located at the first floor of the building and collected the money and asked the complainant to wait for her.
Prosecution said Gladys bolted with the money, while the complainant waited for Gladys for several hours.
The complainant raised the alarm but Gladys was nowhere to be found.
A report was made to the Police who launched investigations by going through the CCTV installation.
While investigation was going on; the Police arrested a lady at Akim Oda who used the same modus operandi to outwit customers.
The complainant identified Gladys as the one who collected her money and bolted and CCTV recordings at the bank confirmed that it was Gladys.
Prosecution said Gladys in her cautioned statement, told the Police that she had used the money to complete her late mother's three bedroom apartment at Kasoa.
GNA