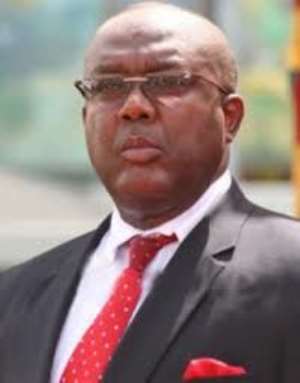 Akyem Ayirebi, June 15, GNA - The Eastern Regional Minister, Ambassador Victor Smith, has reiterated the government's commitment to solve problems in education by providing the needed educational facilities in schools.
He said in line with that vision, the government had constructed 600 educational structures in the Region alone since its assumption of power in less than four years.
Ambassador Smith was speaking at the Akyem Ayirebi Senior High School (SHS) when he met chiefs and students of the school as part of his tour of the Akyemmansa District on Thursday.
He indicated that the government would not relent in its efforts to provide quality education for all in the country.
Ambassador Smith said the only way students could also reciprocate the government's gesture was to learn hard and become useful citizens who would contribute to national development in future.
He said every Ghanaian had a role to play in the national development effort and that their role as students was to stay in school and avoid indulging in social vices such as substance abuse and immoral activities.
The Regional Minister later met heads of departments and urged them to give support to the implementation of government's policies and programmes, urging them also to work hard in the interest of the nation.
He inspected on going projects such as classroom blocks a District Police Station and also inaugurated a Magistrate Court.
GNA