Armed Forces to construct 1100-bed hospital in Accra, Kumasi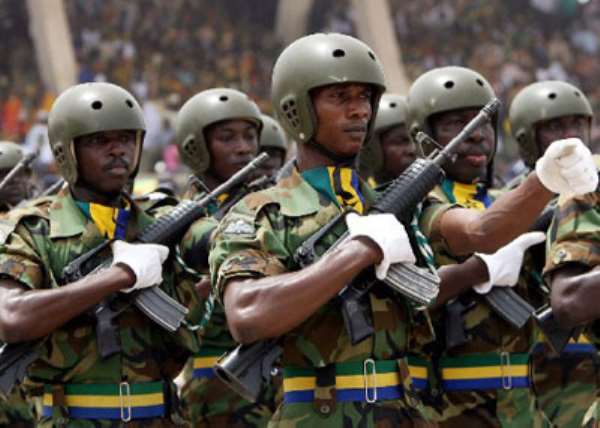 Yendi (N/R), June 14, GNA – The Ghana Armed Forces (GAF) is to build a 600-bed capacity hospital near the 37th Military Hospital in Accra and has acquired a site in Kumasi to build a 500-bed capacity referral hospital.
Attached to both facilities, whose construction will begin this year, will be bungalows for personnel who will work there.
Commodore Geoffery Biekro, Chief of Staff of the GAF, said this at a durbar with troops at Yendi on Wednesday to listen to the challenges facing the troops in their efforts to maintain peace in the Municipality.
Commodore Biekro arrived in the Northern Region at the head of a five-member delegation from the GAF Headquarters at Burma Camp in Accra to assess the operational readiness of the troops, listen to their challenges and see how best the GAF Administration could address them.
He said funds for the construction of both facilities had already been procured and work would start soon.
Commodore Biekro said the GAF had embarked on plans to modernize as well as retool the Force and in furtherance of this it had acquired new parachutes, 25 horses and other essential items for all units of the Forces.
He said the GAF had also put up a pension house at Burma Camp to move pension administration from the Controller and Accountant General's Department to Burma Camp to lessen the frustration retired officers encountered to access their pension benefits.
Commodore Biekro said plans were far advanced to launch the GAF Bank to cater for the banking needs of personnel especially loans acquisition with low interest rates including other benefits.
He said shares of the bank would soon be floated for interested personnel to acquire.
He also spoke about the Providence Fund which had been increased for personnel and asked them to do their contributions to increase their benefits.
He commended the troops for their professionalism but reminded them to be extremely professional and impartial especially in this election year.
During questioning time the troops appealed for water tankers, improved means of communication and recreational facilities amongst others to aid their performance.
Later, the delegation visited Mr Issah Zakaria, Municipal Chief Executive for Yendi Municipality at his family house to commiserate with him for the loss of his wife who was buried on Sunday.
The delegation also paid a courtesy call on the Regent of Yendi, Kampaku Yaa Naa, Abdulai Yakubu Andani at the Gbewaa Palace and expressed appreciation to him for his support for the troops in the Municipality.
The Regent expressed worry at the emergence of pockets of violence in some parts of the country saying this demanded for a retooling of the security agencies to be able to handle the situation.
He called on all to embrace peace to ensure successful elections in December.
GNA