Niger farmland threatened by locusts: official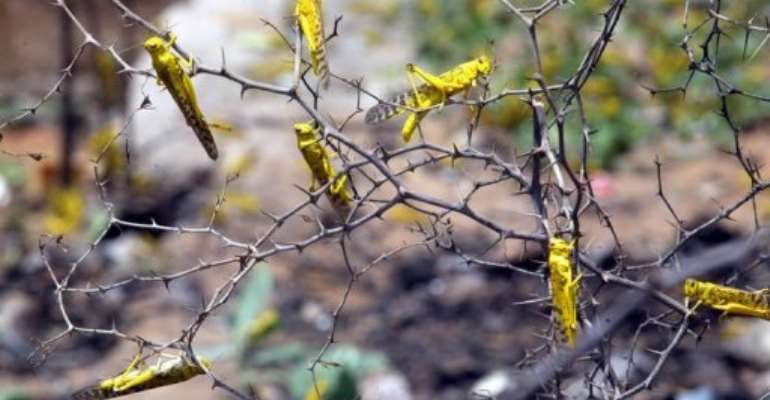 NIAMEY, Niger (AFP) - Large swathes of farmland are threatened by locusts in Niger even as the drought-prone African nation is grappling with a severe food crisis, a pest-control official said Wednesday.
"Unless swarms are destroyed very early, locusts will reproduce and reach the cropland," Yahaya Garba, director of the CNLA agency in charge of pest-control, said in the latest bulletin of the UN Office for the Coordination of Humanitarian Affairs (OCHA) in Niger.
At least 500,000 hectares (1.2 million acres) of farmland and one million hectares (2.5 million acres) of pasture land could be devastated.
"Locusts are about to reach the Sahel (region), and notably northern Mali and Niger," Garba said adding that the migratory species was invading the area from southeast Algeria and neighbouring Libya.
The first swarms were spotted in northern Niger late last month and have started to migrate south where most Niger farmland is concentrated.
More than 80 percent of Niger's population of 15 million live on farm produce and six million are facing a new food crisis already, out of 18 million in the entire Sahel belt, according to United Nations figures.
"The fight (against the locusts) must be fought intensively and immediately," warned Garba, appealing for international assistance.
There was a major risk that locusts invade the area from Mali where state agencies do not have access to locust reproduction zones as the north is under the control of armed rebel groups.
The UN's Rome-based food agency said earlier this month that political insecurity and conflicts in North Africa were hindering efforts to control the swarms of desert locusts.
Niger last faced desert locust swarms in 2003-05.