BIAFRA IS ALL ABOUT THE GENERATION X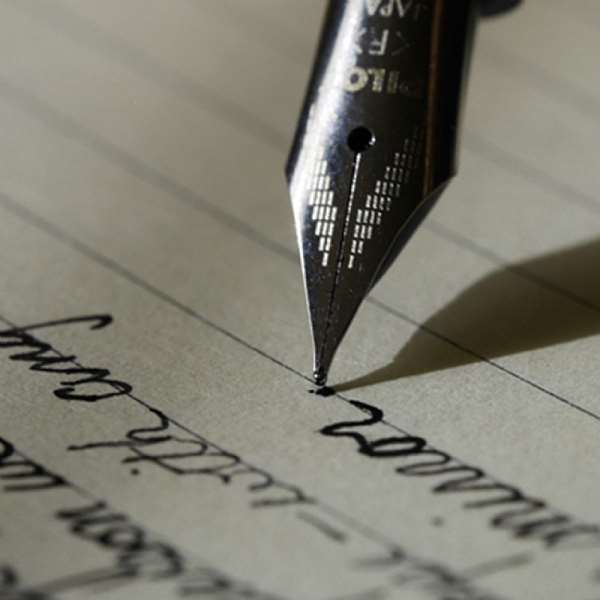 We do our best to make plain to all what Biafra agitation is about. As we do that we also try to let everyone know that we are not apologetic about Biafra; her name, people and everything she stands for. Our aim is simply to make the message of Biafra clear for the benefit of the people who are genuinely interested in learning about our story. As a people we have endured so much injustice, pain, deprivation, destruction and death, and unanimously we have decided that we have had enough. Biafra is the story of 3.1 million people who were murdered in the most horrific manner for no other reason than they were Igbo or Biafrans. Biafra is who we are; survivors of several deliberate genocides, ethnic/religious cleansing and pogroms. Biafra and Biafrans are the victims of decades of injustice, unwarranted hatred, bigotry, religious/cultural intolerance and imperial greed. No one should apologize to anyone for telling the story of a people who have been so mistreated. We solicit for sympathetic audiences and the understanding of the world community of which we are a part but we are not going to be sorry for being who we are.
Over the years the enemy has used many overt and covert means to try and make us accept and live with an image that is alien to who we are. He has tried in the past many years to make us believe that we cannot have it differently and that whatever we are getting is all we should get. They succeeded in making some of us lose faith in ourselves by denying our identities. The scandal became so overbearing for some of us that they became ashamed to be identified with the words Igbo or Biafra. Some even went to the extent of changing or distorting their Igbo family, given and town names to sound anything but Igbo. The Nigerian state in a ridiculous and futile effort said it "renamed" the Atlantic Bight of Biafra to God-knows-what. The enemy would go to any length to falsify history just to disparage and ridicule the name Biafra.
Every effort we make today is geared toward reversing the damages of self-doubt the enemy has injected into our ranks. And we are serious about this business. We are working to put back confidence and pride in the belief of who we are. And we hope that by the time we are done everyone will once again become proud to identify with Igbo and Biafra because that is who we are and no one has any reason to be sorry or ashamed of their identity. We are partnering with all well-meaning people around the world who detest injustice and uphold the sacred principles of human rights and we are confident we shall win because good has always overcome evil. From history we know that truth has always defeated falsehood. The story of Biafra is the story of the prevention of genocide. It is the story of Self Determination. Biafra is the story of a people anywhere who are faced with the danger of extermination and they stand their ground and fight back. If this is Biafra then it should be a source of inspiration, the message of hope to the oppressed and a source of genuine fear to all oppressors.
We are proud to fight for Biafra's freedom through the principles of Self Determination. Agitating for Biafra's independence from Nigeria is an effort that has at its core the concern for the well-being of the future generations of Igbo/Biafra people. No generation should live as if the world comes to an end after them. Every new generation of people must conduct their affairs with the understanding that whatever prestige, respect and infrastructure they enjoy currently as a people or society was worked for by the people in their past. And each generation must be constantly reminded that if they currently enjoy none or little of those that the people in their past have not worked hard enough. The amount and quality of these amenities that the people enjoy today is proportionate to how much work the past generations put in. Hence we in this generation are working at freeing Biafra and her people from the traumatic and unfortunate union of one-Nigeria and will help lay a sound and solid foundation on which coming generations can proudly build. We are investing time, energy and resources in the effort because we know that this and next generations of Igbo/Biafra people can never be secure, thrive or prosper in the context of any one-Nigeria.
It will be the greatest wrong done by this generation of Igbo/Biafrans to the next ones if they should depart the stage without separating their people and land from Nigeria. It will bear repeating here that when we talk about Biafra's freedom and independence, we do not mean anything like what some people call "confederacy", "true federalism", "Aburi Accord" or any such phrasal half-truths. For us we only know about and insist on a clear separation from the others for the simple reason that: Igbo/Biafrans do not share any core values with the peoples in the other sections of the country of Nigeria. Everyone of Nigeria's problem comes from the lack of these shared values by the various sections of the current one-Nigeria. And it in this light that today's generation of Igbo/Biafrans understands very clearly that Nigeria's problem has nothing to do with bad leadership, corruption or poverty as some people from the outside have come to wrongly believe. Igbo/Biafrans of today know that since the various peoples who are presently forced to remain in one-Nigeria have nothing in common; cultural affinity, language, etc., with one another then it will never come a time when such a system will produce leaders with any purposeful visions. With all things considered, it is the conclusion of the present Igbo/Biafrans that this and coming generations of their people can only be better off as neighbors in a separate country rather than fellow citizens of the same country with the other Nigerians.